Must-have kit for the classic car owner
If you're looking to improve your collection of tools – or even starting from scratch equipping your garage or workshop with the kind of things you're sure to need at some point – we've got together fifteen different products that we think are indispensable.
There are others you might consider, of course; but we reckon any (or all) of these items make a great starting point for today's DIY-minded old-car owner. So let us know which items you've already bought and which you'd recommend the most. Now then… time to get your hands dirty. 
By Paul Guinness, Contributor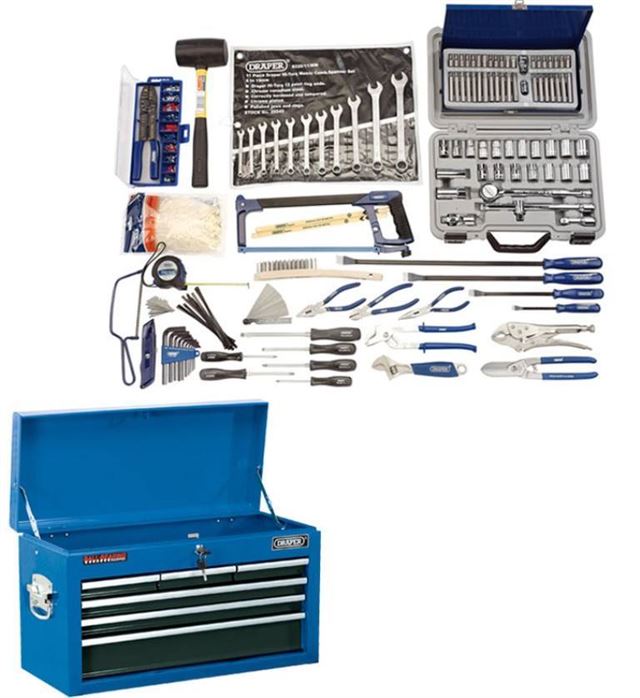 1


Tool Chest Kit
Any hands-on classic enthusiast needs a decent tool kit and storage. You can, of course, gradually collect bits and pieces as you go along, or you could simply spend £232 on this comprehensive kit from Draper. The six-drawer chest contains everything you need to get started, including an adjustable wrench, spanner and socket sets, a crimping tool kit, a mechanic's bit set, a rubber mallet … oh, you get the idea from the photograph. Go to www.drapertools.com to order yours.
Comments