Volkswagen Beetle (oval screen) (1953 - 1957)
Last updated 10 April 2017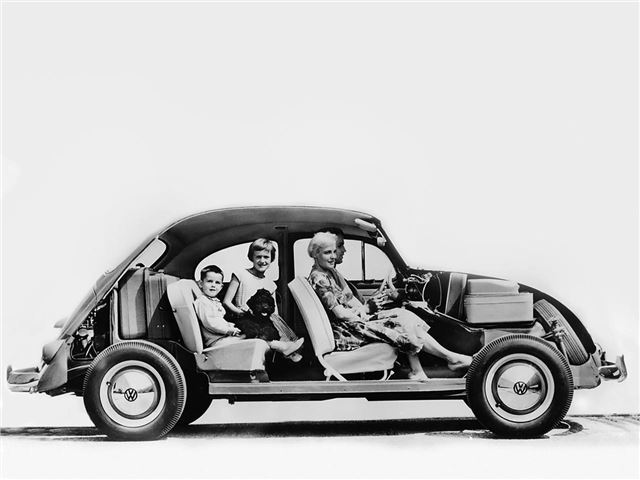 Buying Guide
Good
Most recently imported from Mexico in 2003 by www.beetles-uk.com 1600cc fuel injected and catalysed flat four. Prices from £7,995 for basic LHD. Convertibles £16,995. Three year importers warranty. Used examples also available.
Rebuilt Karmann convertibles for £5000-7000. Tin tops can be for £500-800 and mint examples for £3000-4000.
Any owner should buy the book 'How to Keep Your Volkswagen Alive' by John Muir. Gives good advice on all things air cooled and how to do basic maintenance.
Above all find a good specialist: try looking in Volksworld mag. Production finally ended summer 2003.
Bad
Handling, lack of speed.
Hardly brilliant fuel consumption, 26-30mpg.
Chrome on parts from Brazil is poor quality.
Bodies need regular Waxoyling to prevent them rusting out.
Production of new cars ended in Brazil in 1996 and in Mexico in 2003.
Watch
Mainly rust in floorpan, as always was the case. Can turn into Flintstone cars.
Video: How to check out a Volkswagen Beetle:
Back: Introduction
Next: Running
Buy a Volkswagen Beetle from £2,500