MG MGF (1995 - 2002)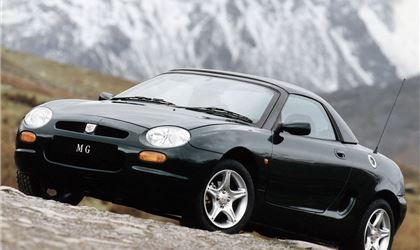 MGF Trophy
reviewed by SinisterPenguin on 1 December 2014
4
Cost of maintenance and repairs
4
Experience at the garage or specialist
3
How you rate the manufacturer
Much, Much better than its reputation.
I'll never forget the first time in an MGF - I remember being amazed & thinking "I thought these were supposed to be crap".

My friend took me out in his newly acquired 8 year old MGF on a Sunny Winters day & this thing had just revved sweetly up to 7,000 rpm & shot round a corner flat & fast - I had to have one!

You can get a good one for under £1K at the moment - I'd challenge anyone to find a better value "modern" classic. Mid-Engine, Rear wheel drive, Open Top Motoring for a Grand! it would be rude not to!

Remember this is the last mass produced British Sports car EVER & they are disappearing very rapidly, they can only get more expensive. Just find one that has been maintained properly & you won't go too far wrong.

I really enjoy mine, parts are cheap & plentiful & Rover finally sorted the head gasket issues on the 3rd try - check the car has the 3 layer steel "Freelander" head gasket fitted.

It's great fun to drive, 0-60 in just over 7 seconds for the VVC version & a lot of drama from the engine screaming away right behind your head - you always feel like you are going fast, directly connected to the action.

In summary its a lot of fun, something I feel a lot of modern Hot Hatches lack with their Super car performance, perfect steering, perfect handling, perfect braking - Yawn.
reviewed by FilmFodor on 6 June 2011
Write your review
Just reviewed...