Jaguar XK (1996 - 2006)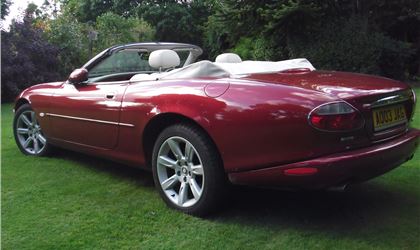 XK8
reviewed by Anonymous on 17 May 2019
3
Cost of maintenance and repairs
beautiful to look at and great to drive
A delight to own and a true driving pleasure. The one I now own is the 4.2 having previously had a 4lt The 4.2 is a much better drive in my opinion though I have changed the 20inch wheels to 18inch and I have more comfort now. The xk8 does have sill rust problems on early models but easily and quite cheaply sorted. The one annoyance I have found is having to put on a trickle charger as even with a new battery it will drop below starting capability within 5 days. This is the first Jaguar I have had with this problem.
reviewed by Anonymous on 24 April 2019
reviewed by alanincornwall on 23 December 2011
Write your review
Just reviewed...