BMW 7-series E38 (1994 - 2001)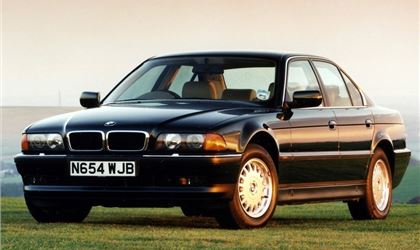 735i
reviewed by Surrey59 on 21 August 2019
2
Cost of maintenance and repairs
2
Experience at the garage or specialist
4
How you rate the manufacturer
Powerful, luxurious, comfortable, with good safety features and safety record.
Great to drive and very comfortable for driver and passengers. Very cheap to buy with full main dealer history. Reasonably economical for a large car, 23mpg average, and 26 + on a long run. Needs a specialist to service and repair it, but not a pricey BMW main dealer.
At 155,000 miles some issues and disappointing re - (1) to cost £2000 for new petrol tank, pump and filter;
(2) bits of rust on door edges etc and no Biarritz Blue spray paint available - only touch up kit at £26 !
(3) size makes it tricky in supermarket/station car parks, so thankful for Park/distance /control beepers, but the current 5 series is not much smaller.
(4) In many respects a big leap forward from the E32, but added complexity means added costs. and I personally preferred the body style and smooth 6 cylinder of the E32..
(5) Rarity of examples still on the road and complexity means recovery to my specialist more likely than a roadside repair in the event of a breakdown.
reviewed by Olof Kallstenius on 25 June 2018
reviewed by ABlackDog on 26 November 2010
Write your review
Just reviewed...