BMW 3-Series (E36)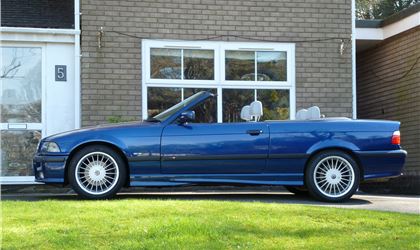 328i Mtec convertible manual
reviewed by Anonymous on 25 June 2019
3
Cost of maintenance and repairs
4
Experience at the garage or specialist
4
How you rate the manufacturer
Usable fun summer motoring
I was looking at the time of purchase (Autumn 2013) for a fun convertible to put in the garage which might at some point reach classic status. I looked at any German cars and decided that a 323i or 328i had to be the car of choice. Luckily having looked at a number of sheds I found a factory built 328i Mtec (Sport) manual with just over 80000 miles. No rust on it and needed just of little fettling here and there. I am OCD with cars so was detailed outside the leather nurtured inside.

It has proved faultless and just flown through it's MOT again with no advisories. The straight six engine is a joy especially with the hood down. It is refined enough to drive long distances with the roof down (windows up and wind deflector in place) and economical on a run - almost 40mpg at 70mph constant. It got me from the North of England to Le Mans last year without a hiccup.

Overall a great machine and is a lovely change to driving an F11 520d Auto - shows what a modern BMW ought to be!! Go and find a good one whilst they are still out there and baring the M3 still relatively cheap.
reviewed by mart37 on 15 October 2016
reviewed by chrisbwray on 4 April 2015
reviewed by chrisbwray on 4 April 2015
reviewed by JTallodi on 7 November 2014
Write your review
Just reviewed...