Magnificent Sevens gather to mark Caterham's 60th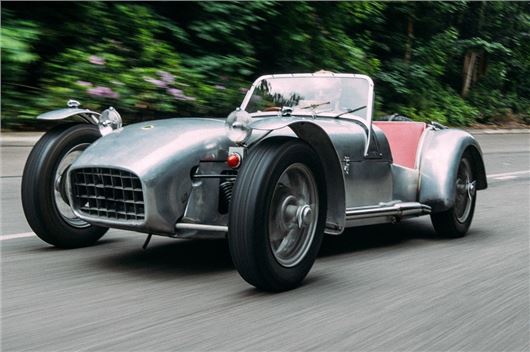 Published 06 July 2017
British sports car manufacturer Caterham brought together a selection of Sevens to celebrate its 60th birthday.
Powering around the twists and turns of the Longcross test track was the original Lotus Seven Series 1. Reaching a top speed of 78mph and featuring a Ford 100E engine and aluminium bodywork, the Series 1 was the ideal, lightweight sports car when it was launched by Colin Chapman in 1957.
Also present was one of only 13 Lotus Seven Twin Cams in existence, with its Twin Cam engine and lightning-sharp steering – and the CSR 260, renowned for being tuned by Formula One engine suppliers, Cosworth. At the time, it was the only Seven model to feature in-board front suspension and independent rear suspension, resulting in a 25 percent increase in torsional stiffness and a sublime ride quality.
Possibly the most iconic car on show was a replica of the Seven 'Prisoner Edition' VVC, owned by former Caterham boss Simon Nearn. The real VVC starred in the opening sequence of the cult 1960's TV show, The Prisoner.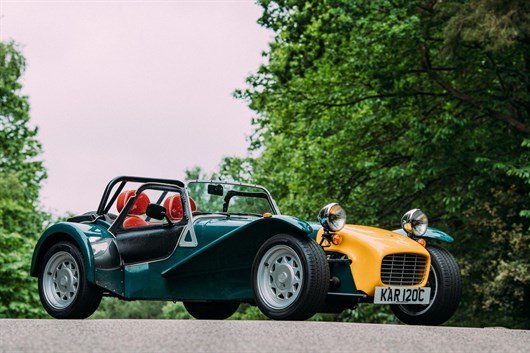 It wasn't the only Seven in attendance with star credentials, as the Superlight R500 set pulses racing, too. Piloted by tame racing driver The Stig in 2008, the absurdly fast Seven shot to fame after completing a lap of the Top Gear track in just 1m 17.9s, embarrassing supercars with far heftier price tags.
Completing the line-up was the retro, swinging sixties-inspired Sprint and the tarmac-chewing 620S – both from the current Seven range.
Caterham Cars CEO, Graham Macdonald, said, 'What a great line-up. An apt number of Sevens, all of which have made their mark in Caterham's history.'
He added, 'Over the 60 years of the Seven, we've never lost Colin Chapman's engineering essence – a lightweight, high-powered machine that is fit-for-purpose. Every Seven provides a raw, pure, fun driving experience like no other vehicle. Long may it continue for the next 60 years.'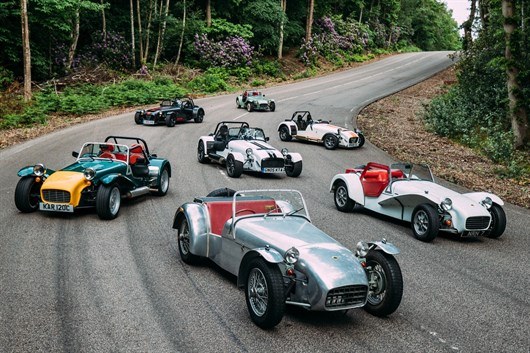 Comments
Author

Keith Moody
Latest