Gallery: A look back at the Land Rover Defender
The Land Rover Defender is no more. Production of the iconic off-roader, which has been on sale since 1948 in one form or another, has ended after facing escalating safety regulations and a changing market place. Land Rover has confirmed that it will be replaced.
The Land Rover Defender is identified with the UK in much the same way as the K6 telephone box, black London taxis and the Mini. It's also loved by HRH The Queen. Okay, so the number of parts shared between the Land Rover of 1948 and the Defender of today are miniscule, but it's still fundamentally the same vehicle. And to show you just how much it hasn't changed, here's a gallery of each major model through the years.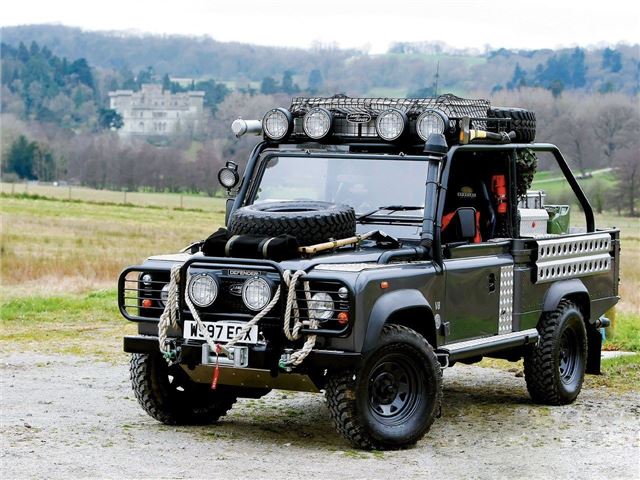 9


Land Rover Defender Tomb Raider Edition (2001)
In 2001, Land Rover launched its movie tie-in special edition. Called the Tomb Raider, it cashed in on the Angelina Jolie movie, which saw the film's heroine bounding through the jungle in her tricked up Defender. The car was specially modified by Land Rover Special Vehicles and extras included an expedition tool kit, wing-mounted shovel and axe, winches at the front, rear and sides, a dash-mounted notebook computer, a GPS navigation system, a GSM telephone and emergency kill buttons. Traditional Land Rover fans hated it.
Comments