Gallery: the dismantled Vintage Bentley
One year ago, Bentley specialist William Medcalf discovered the remains of a 1928 Bentley 4½ litre in a London house.
'I walked into the house and sure enough on the bare entrance hall floorboards was a Bentley cylinder block. I saw a clutch on the stairs, then the conrods – there were literally bits everywhere and throughout the three-storey house,' Medcalf said.
Pictures: Gerard Brown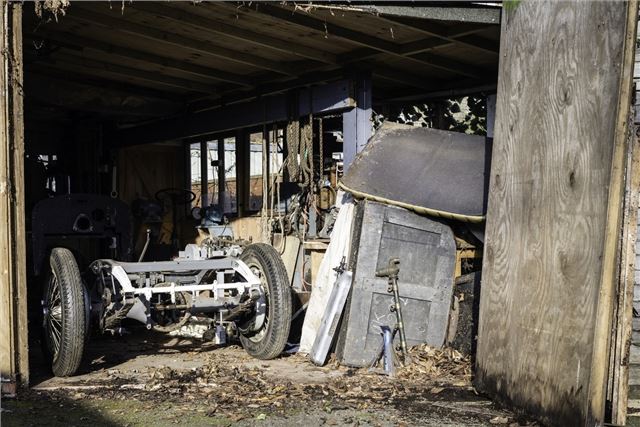 2


The team had found enough to components to complete a rolling chassis – an incredible find, but sadly, it seemed, the bodywork had been lost to time. That was until it the bodywork was spotted on the roof of the garage, stored in broad daylight for all to see.
Comments