Image of Queen's Rolls-Royce takes exhibition centre-stage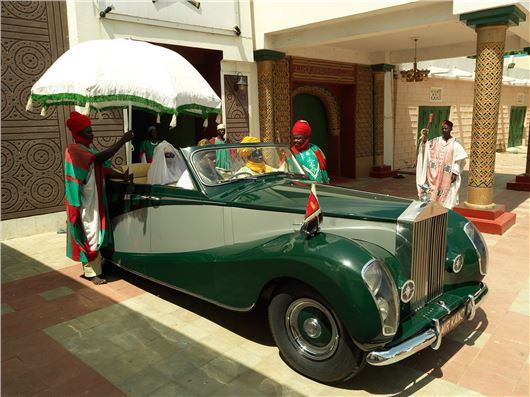 Published 22 August 2013
A highly evocative image of a famous Rolls-Royce is to star in an exhibition of photos by the celebrated photographer George Osodi. Entitled Nigeria Monarchs, it is being held at the Bermondsey Project, London, 3 October-3 November.
ALW 11 started life in 1952 as a long wheelbase Silver Wraith. Its flamboyant lines were inspired by American oil tycoon and renowned Rolls-Royce aficionado Nubar Gulbenkian and committed to metal by the British coachbuilder Hooper. Ownership of the car then passed to the Emir of Kano, Abdullahi Bayero, and its second claim to fame was its role as transport for Her Majesty the Queen and the Duke of Edinburgh during their 1956 visit to Nigeria, when they rode open-topped through the city of Kano.
By 2009 this most striking of Rolls-Royces had been handed down to the current Emir of Kano, Alhaji Dr. Ado Abdullahi Bayero and, though still much loved by the family, was in dire need of restoration. This exacting task was entrusted to long-standing independent Rolls-Royce specialist Chris Lee's of Beaconsfield, Bucks.
Chris said: 'The instruction was to do anything that was required, irrespective of cost, and we ultimately rebuilt pretty well everything, starting with a new ash frame for the alloy body. Along the way we created replacement Perspex covers for the unique front lights, and persuaded the speedometer in the rear compartment back into life, where we also fitted a genuine Rolls-Royce badge bar to serve as a handrail for the emir when he needed to stand and acknowledge his people. The much-treasured bonnet mascot is one of the rare Rolls-Royce 'kneeling lady' type.
'Seeing George's splendid photo of the emir driving 'ALW 11' brought back many memories, as did the garages in the background, in which we first saw this famous car together with a Rolls-Royce Silver Could III that we also restored for the emir; the relationship with whom obviously means a great deal to us.'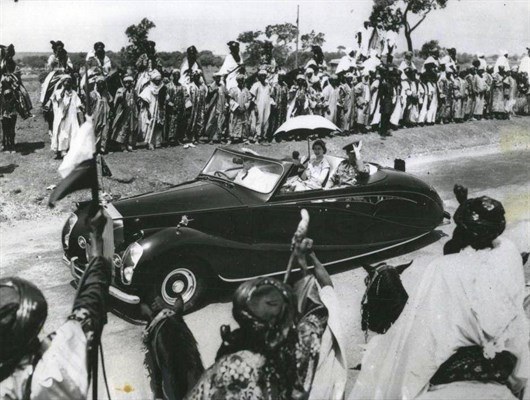 Comments
Author

Keith Adams
Latest