Nissan Micra: 30 years in pictures
The Nissan Micra, so long considered a mainstay of British street car furniture, celebrates its 30th birthday this year. It initially supplemented the Nissan Cherry on the UK market, slotting in below that car striking at the heart of the supermini market.
Within three years, the Micra was Nissan's sole representative in the supermini market - and it proved extremely popular, especially with young drivers. Here's a gallery of the most interesting Micras and their fascinating derivatives. You'll be surprised at just how many Micras have come and gone over the past three decades.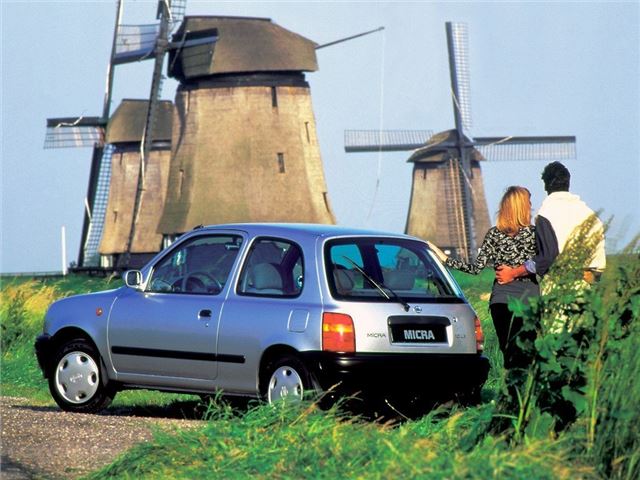 10


The second-generation Nissan Micra was launched in Japan in early 1992, and went on sale in the UK a year later. It was a brand-new car, powered by all-new all-aluminium 1.0- and 1.3-litre DOHC 16-valve engines. The Micra K11 featured cuddly new rounded styling that reflected the design trends of the organic 1990s. It was a safer, more substantial car, too, with the option of power steering as well as a new safety-cage and side-impact door beams. Most significantly, the K11 was built in the UK at the company's factory in the North East, and the reward was to win the 1993 European Car of They Year - the first Japanese car to do so.
Comments