Retro Classics 2017: Ten of our favourite cars
Retro Classics Stuttgart is one of the biggest European car shows on the calendar. Each year, it brings together a wide range of classics from all corners of the globe - and this year was no exception.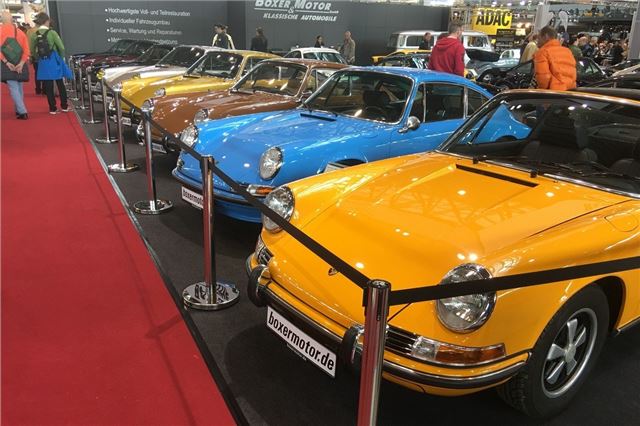 3


Porsches
As you'd expect from a Stuttgart-based car show, there was a lot of Porsches for sale. A lot. Not quite as many as when the 911 turned 50 in 2013 - but still a lot. If you were serious about buying one, you could pretty much handpick any model you wanted in any colour.
Comments
Retro Classics Stuttgart