Retro Classics 2016: Louwman Museum cars are stars of Stuttgart show
Held in Stuttgart, Retro Classics is one of the biggest and best classic car shows on the European calendar. Among its many halls are a host of interesting motors - from homegrown Germans to unique imports... and everything in between, as you can see from this gallery.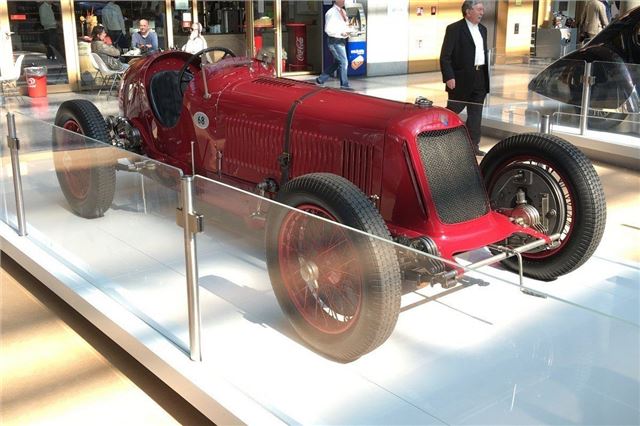 5


1933 Maserati 8CM Monoposto GP Car
Three of the greatest racing drivers of all time have driven this Maserati single-seater: Tazio Nuvolari, Piero Taruffi and Raymond Sommer. In 1933 Sommer bought two of these cars and raced one of them in Monaco, where he discovered that the chassis was too weak for the powerful engine. He sold both cars back to the factory, after which Tazio Nuvolari bought them. He had the chassis strengthened at the Belgian car factory Minerva and went on to win the Belgian Grand Prix that same year.
Nuvolari then sold the car to the up-and-coming racing talent Piero Taruffi, who came third with the Maserati in the Coppa Acerbo. However, in 1935 Taruffi joined Bugatti. By that time the Maserati was no longer suitable for Grand Prix racing, following a change in the regulations, so Taruffi had the car converted to a two-seater by widening the bodywork.
Taruffi took the Maserati to South Africa to race and then managed to sell it to a local racing driver, who competed in the 1937 Rand Grand Prix and the 1938 South African Grand Prix. The car was then put into storage.
The Louwman Museum acquired the Maserati in 1988. The conversion to a two-seater had been made with minimum modifications, so it was relatively simple to restore the car to the original single-seater configuration.
Comments