Retro Classics 2016: Louwman Museum cars are stars of Stuttgart show
Held in Stuttgart, Retro Classics is one of the biggest and best classic car shows on the European calendar. Among its many halls are a host of interesting motors - from homegrown Germans to unique imports... and everything in between, as you can see from this gallery.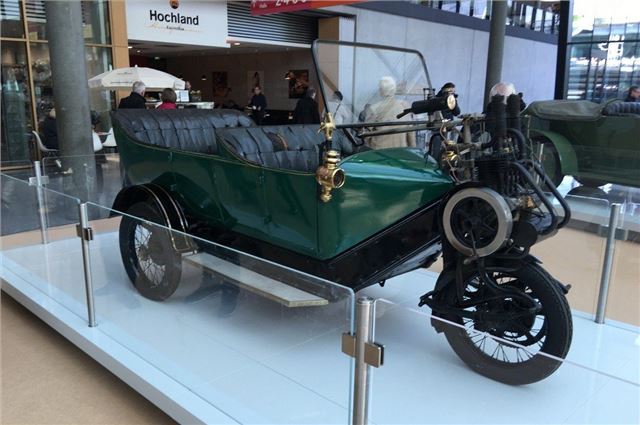 3


1912 Cyklon 6HP
Although somewhat unorthodox in its design, the Cyklonette was very successful. It was produced over a period of 20 years. Cyklon from Berlin originally made motorcycles but in 1902 it introduced a three-wheeler at a car show in Leipzig. The engine was mounted on top of the front wheel, which it drove by chain. The Cyklonette was available both as a passenger car and as a light van. The first model had a 450cc single-cylinder engine, but later larger models, of which this is an example, were equipped with a 1.3-litre twin-cylinder engine. The Cyklonette was manufactured until 1922.
Comments