Gallery: 20 great visitors' cars at Retro Classics
The Retro Classics show may attract some of Europe's finest classic car dealers, offering some amazing cars for sale, but we can't help but love what we find in the car park. Here was a collection of the public's classic cars, sectioned off in their own area on the concours. 
As you'd expect, the car selection is somewhat different to the typical ones you'd see here in the UK - which makes what we see in Stuttgart a sight for sore eyes, at least for anyone suffering from MGB, Minor, E-type or MGB fatigue.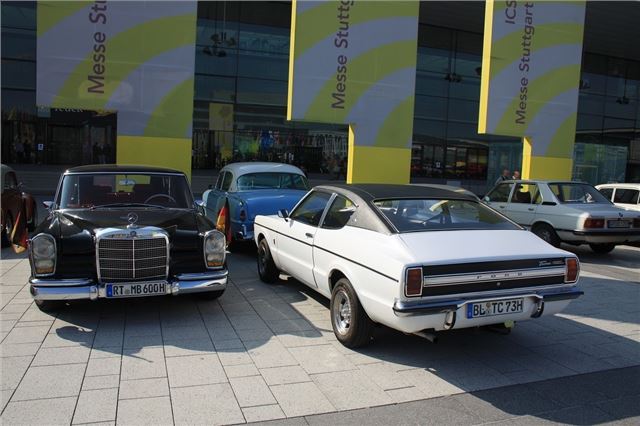 4


Mercedes-Benz 600 and Ford Taunus
The big limousine dwarfed this fine two-door Taunus. We never got these coupes in the UK, more's the pity.
Comments
Retro Classics Stuttgart