Gallery: Goodwood Revival pre-1972 car park
The Goodwood Revival attracts al the best racers on to the grids during the three-day spectacular - but look in the pre-1972 car park, and you'll find a pretty impressive classic car show in its own right created by the show's visitors, who have trekked from all four corners of Europe to be in West Sussex.
In 2013, there was rain on all three days, but none of the classics were affected, and from what we saw, there were remarkably few breakdowns. Well done all for making the effort to show off your classics in the world's best event of its type.
(Photography: Daniel Powell, John Lakey, Keith Adams)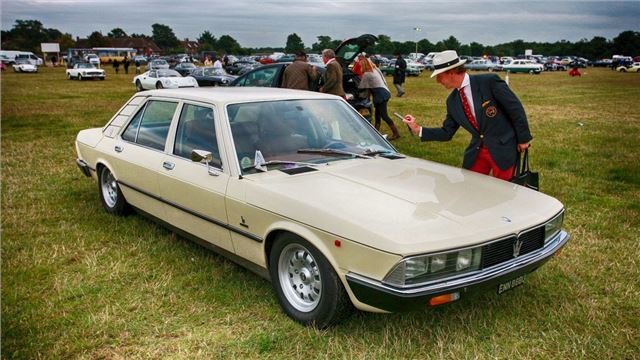 1


The Maserati Quattroporte II is one of the lesser known models in the company's history - and rightly so, being the wrong car at the wrong time, powered by the wrong engine. But that doesn't make it any less of an event seeing one - and this one attracted considerable attention.
Comments
Goodwood Revival 2013