Top 10: NEC Classic Motor Show cars
This weekend's 2017 Lancaster Insurance Classic Motor Show looks set to be another resounding success, with over 2500 classics of all types on display. More than a million square feet of floorspace has been dedicated to old vehicles, which means there's something for just about everyone. Here are ten of our favourite exhibits.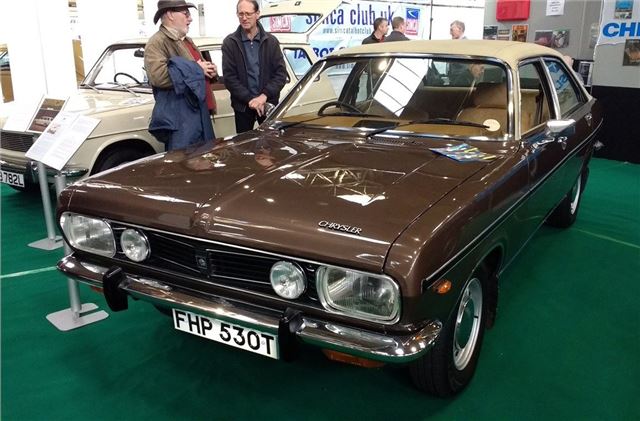 6


Chrysler 2-Litre
When did you last see one of these? It's an ultra-rare Chrysler 2-Litre, sister car to the smaller-engined 180 that launched in 1970 and remained largely ignored by British buyers for the rest of that decade. The 2-Litre flagship didn't arrive until 1973, aimed at the executive car sector and offering a reasonable driving experience for the time; but it was never a big seller, with Chrysler UK struggling to find more than a few hundred customers for the 180 and 2-Litre each year.  
Comments