Top 10: NEC Classic Motor Show cars
This weekend's 2017 Lancaster Insurance Classic Motor Show looks set to be another resounding success, with over 2500 classics of all types on display. More than a million square feet of floorspace has been dedicated to old vehicles, which means there's something for just about everyone. Here are ten of our favourite exhibits.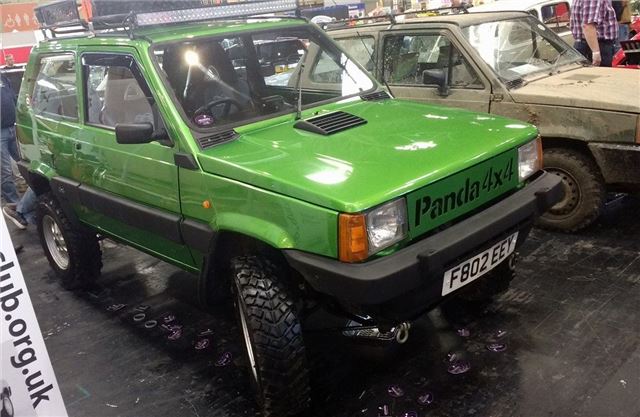 3


Off-Road Panda
When it comes to diminutive off-roaders, the 4x4 version of the good old Fiat Panda takes some beating. Launched in 1983 and continuing through into the facelifted model range of three years later, the Panda 4x4 featured a part-time all-wheel drive system developed by Steyr-Puch of Austria. This bright green 1989 example on the joint stand of the Fiat Panda Club and Fiat Motor Club (GB) certainly attracted the crowds thanks to its jacked-up suspension, off-road tyres and other rough-stuff modifications.
Comments