Top 10: NEC Classic Motor Show cars
This weekend's 2017 Lancaster Insurance Classic Motor Show looks set to be another resounding success, with over 2500 classics of all types on display. More than a million square feet of floorspace has been dedicated to old vehicles, which means there's something for just about everyone. Here are ten of our favourite exhibits.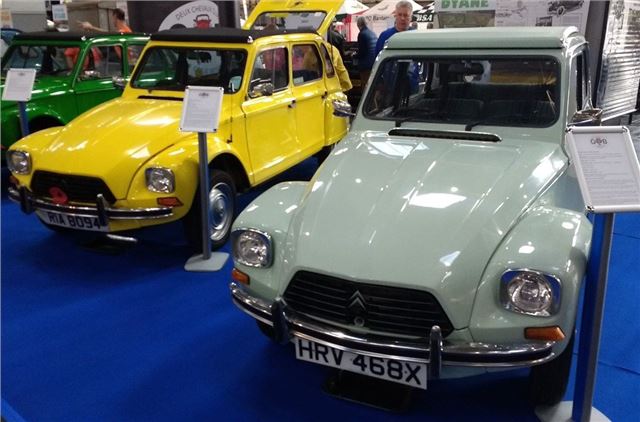 2


Citroen Dyanes
Over on the Deux Chevaux Club of Great Britain's stand is a fine display of Citroen Dyanes, the model that's celebrating its 50th anniversary. It was in 1967 that Citroen launched this five-door hatchback, based around the 2CV's chassis and running gear (and featuring the same flat-twin engines) but with a more modern five-door bodyshell. As a rival for the best-selling Renault 4, the Dyane proved to be a major success – with sales of almost one and a half million during its sixteen-year career.
Comments