NEC Classic Motor Show 2016: Friday's top 10 highlights
The NEC Classic Motor Show 2016 opened its doors to the public on the 11 November for the first of a three-day spectacle. Featuring over 2500 historic and classic vehicles, the Classic Motor Show is the UK's largest indoor automotive event, covering over one million square feet of floor space with an eclectic range of classic and historic vehicles.
We'll be bringing you the latest stories via our LIVE coverage. Or click through the gallery below to see our top 10 highlights from the first day of the NEC Classic Motor Show.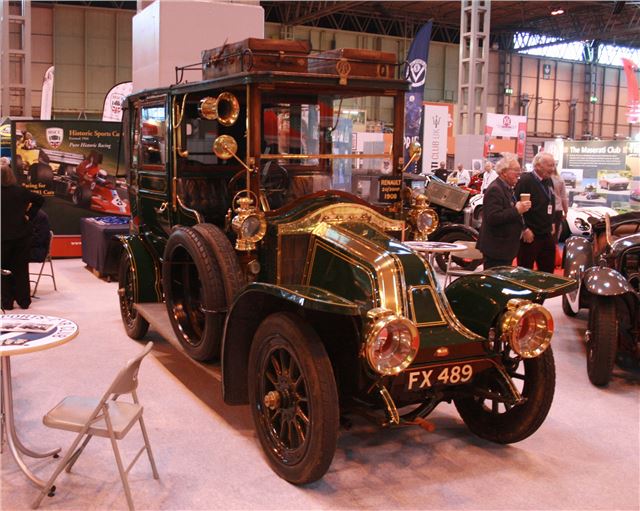 10


Taxi!
This 1908 Renault model VI 20/30 Landaulette - bodied by Starey & Wooley of Nottingham - was used as a Hackney Carriage from 1919 - 1927 and retains its fare book and original leather interior. After 1927 the vehicle was garaged and eventually walled in, only to be discovered by Edward Frater in 1958, who had to pay for the wall to be demolished - and rebuilt - to retrieve it. Today the Renault is in full working order and still takes the occasional fare.
Comments