NEC Classic Motor Show 2016: Friday's top 10 highlights
The NEC Classic Motor Show 2016 opened its doors to the public on the 11 November for the first of a three-day spectacle. Featuring over 2500 historic and classic vehicles, the Classic Motor Show is the UK's largest indoor automotive event, covering over one million square feet of floor space with an eclectic range of classic and historic vehicles.
We'll be bringing you the latest stories via our LIVE coverage. Or click through the gallery below to see our top 10 highlights from the first day of the NEC Classic Motor Show.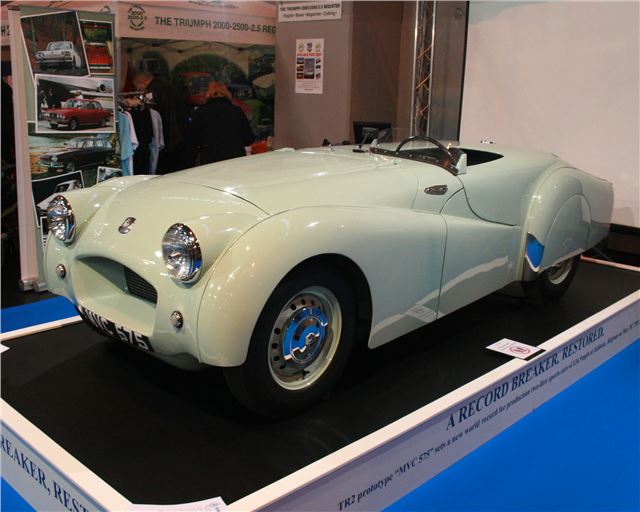 9


Record breaking TR2 breaks cover
This TR2 is the car that achieved Triumph's 124.8mph Jabbeke speed record in 1953 - a then record for any 2.0-litre production car. Modified and driven by Ken Richardson, the TR2 has a number of changes, with a metal tonneau cover, belly pan and rear-wheel spats. The TR2 only managed 104.8mph on its first run, only for Richardson to discover that it was running on three-cylinders due to a loose spark plug lead. The next run took the record, which was previously held by Stirling Moss and Sunbeam Alpine.
Comments