NEC Classic Motor Show 2016: Friday's top 10 highlights
The NEC Classic Motor Show 2016 opened its doors to the public on the 11 November for the first of a three-day spectacle. Featuring over 2500 historic and classic vehicles, the Classic Motor Show is the UK's largest indoor automotive event, covering over one million square feet of floor space with an eclectic range of classic and historic vehicles.
We'll be bringing you the latest stories via our LIVE coverage. Or click through the gallery below to see our top 10 highlights from the first day of the NEC Classic Motor Show.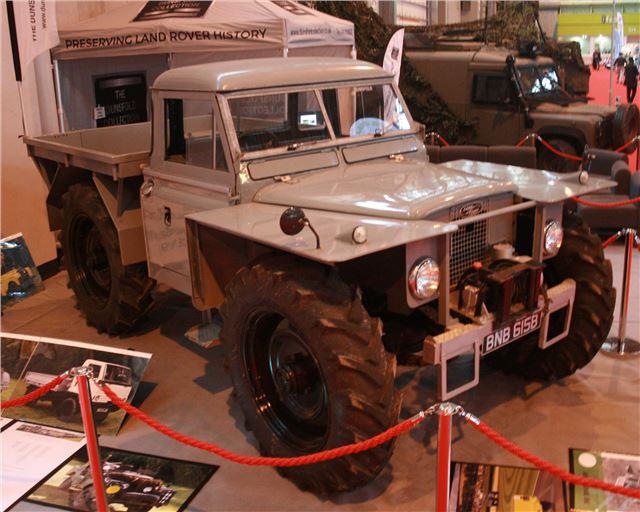 7


Roadless Traction unveils 109
This mad looking Land Rover was the brainchild of Roadless Traction in the 1950s and built for the Forestry Commission. Despite having a fleet of Series 2 Land Rovers, the Forestry Commission found that its 4x4s wouldn't reach everywhere they needed to go. Machinery Research added tractor wheels - 109 inches, hence the name - and removed the front wings to accommodate the  wheels. Sold from 1961, the 109 was officially approved by Rover and capable of reaching 30mph. Fuel economy wasn't so great though, with an optimistic claim of 10mpg.
Comments