NEC Classic Motor Show 2016: Friday's top 10 highlights
The NEC Classic Motor Show 2016 opened its doors to the public on the 11 November for the first of a three-day spectacle. Featuring over 2500 historic and classic vehicles, the Classic Motor Show is the UK's largest indoor automotive event, covering over one million square feet of floor space with an eclectic range of classic and historic vehicles.
We'll be bringing you the latest stories via our LIVE coverage. Or click through the gallery below to see our top 10 highlights from the first day of the NEC Classic Motor Show.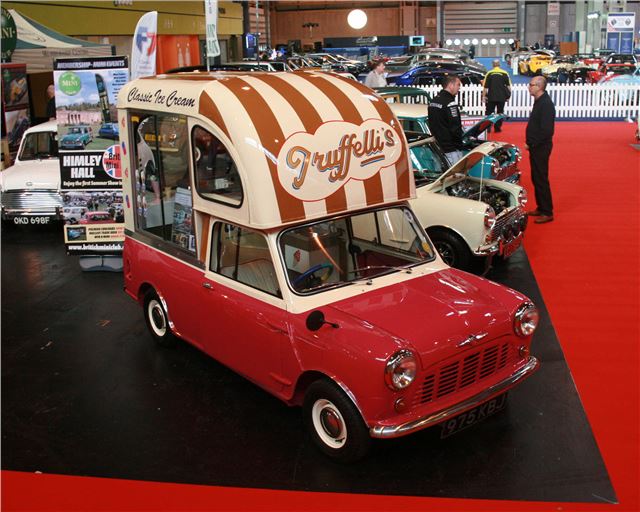 2


Mini ice cream van is cool for clubs
This Mini ice cream van was one of the most popular vehicles at the British Mini Club display. Very little is known about its conversion as its owner wasn't at the show, but we were told that it's a regular at the BMW Museum in Munich, with the German manufacturer borrowing the van to mark its Mini - and newer MINI - celebrations.
Comments