NEC Classic: John Slavin's top 20 cars of the show
It's impossible to get bored at the NEC Classic. Every type of classic car is represented, from the blue chip investment Bugattis to the simple honest of Morris Minors and from the huge, solid lumps of Americana to the tiniest Japanese kei cars. There's something for every appetite and since I'm not firmly placed in any classic car camp I had a great day. Here are 20 of my highlights.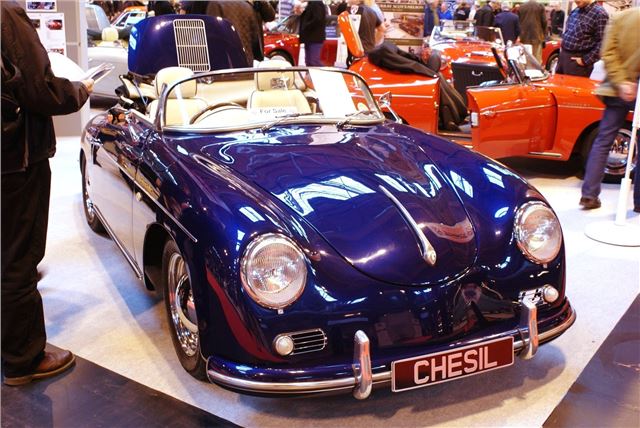 3


Chesil Speedster
It's not a Porsche 356, but it sure looks like one. Built on a Beetle platform these stunning replicas can be bought in kit form or as fully assembled, road legal cars. The cabin is trimmed beautifully and the fibreglass bodywork looks fantastic. For less than £30,000 freshly assembled it seems like a bargain next to the real thing. 
Comments
Classic Motor Show 2013