NEC Classic: John Slavin's top 20 cars of the show
It's impossible to get bored at the NEC Classic. Every type of classic car is represented, from the blue chip investment Bugattis to the simple honest of Morris Minors and from the huge, solid lumps of Americana to the tiniest Japanese kei cars. There's something for every appetite and since I'm not firmly placed in any classic car camp I had a great day. Here are 20 of my highlights.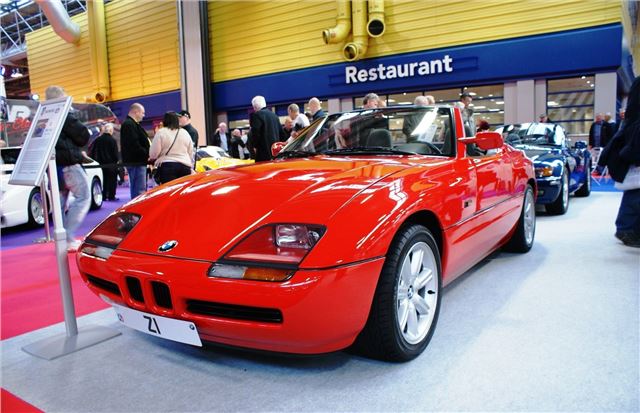 18


BMW Z1
With its downward sliding doors the Z1 is a pretty unique machine. 8000 Z1 roadsters were built and all featured a 6-cylinder 2.5-litre engine. Prices are on the up now, making a well-loved Z1 a sensible investment – but with prices upwards of £20,000 in the first place you need to be quite flush to buy one. 
Comments
Classic Motor Show 2013