Race Retro: Top 10 highlights
More than 29,000 enthusiasts made the trip to Stoneleigh Park on 26-28 February to enjoy Race Retro 2016. The classic motorsport spectacular paid homage to some of the greatest rally drivers and racers of the past, with captivating displays and an action paced live action arena.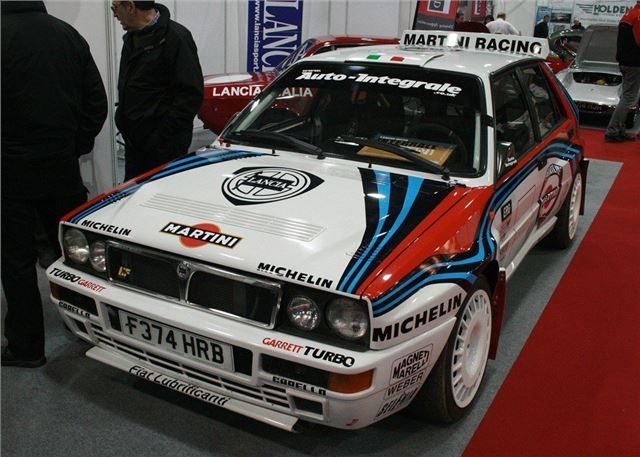 6


Lancia Delta Integralle
Club Lancia Sport attracted the plaudits at Race Retro with a superb collection of classic racing machinery. One of the highlights was this 1990 Martini livered Lancia Delta Integralle. Considered by many to be one of the greatest cars ever to grace the World Rally stage, the Integralle took six consecutive manufacturer titles from 1987 to 1992.
Most rally homologation specials featured the 185bhp 2.0-litre version of the Fiat twin-cam unit; however, this 1989 example features the 16-valve version of its twin-cam engine, upping power to 200bhp.
Comments