Gallery: Classic Jaguars wow the crowds at Coventry Motorfest
An incredible fleet of Jaguar sports and race cars worth in more than £40m were on show in Coventry at the weekend.
Heritage racers led by the 1988 Le Mans 24 Hour-winning Jaguar XJR-9LM opened this year's annual MotoFest event, which took place 29-31 May.
This year's event saw the Coventry ring road closed to public use in order to host a number of live motorsport activities, with Jaguar taking the chance to show off some of the most iconic race and road cars from its 80-year history.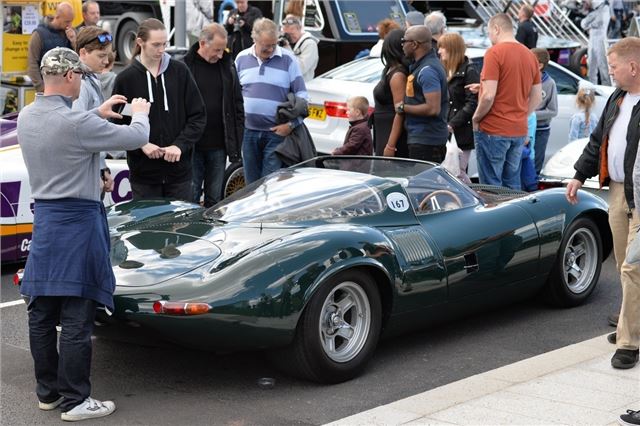 4


XJ13
What are they all looking at? XJ13, that's what. This prototype racer was built by Jaguar in the 1960s to crush the Le Mans 24-hour race. Malcolm Sayer designed the aluminum body and a 5.0-litre DOHC V12 was mounted behind the driver. But the suits never took it seriously and after the merger with BMC it was mothballed. Probably for the best as it would've raced against Ford's GT40... and that would not have gone well for the Big Cat.
Comments