Gallery: Classic Jaguars wow the crowds at Coventry Motorfest
An incredible fleet of Jaguar sports and race cars worth in more than £40m were on show in Coventry at the weekend.
Heritage racers led by the 1988 Le Mans 24 Hour-winning Jaguar XJR-9LM opened this year's annual MotoFest event, which took place 29-31 May.
This year's event saw the Coventry ring road closed to public use in order to host a number of live motorsport activities, with Jaguar taking the chance to show off some of the most iconic race and road cars from its 80-year history.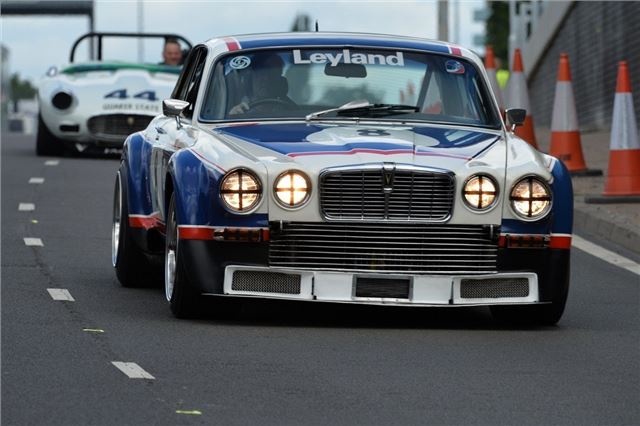 2


Broadspeed XJC
Broadspeed Engineering took a mid-Seventies executive saloon and turned it into a road-going version of the devil. Just imagine: 5.2-litre V12, 600bhp, Group 2-spec bodyshell... this car was the real deal. It shattered lap records wherever it went, but producing such a monster wasn't cheap. Which is when BL pulled the plug.
Comments