Gallery: Pride of Longbridge 2014, Birmingham, 12 April
The 2014 Pride of Longbridge cemented its reputation as the premier BMC, Leyland, Triumph, Rover and MG show in the UK, with more than 2300 cars displayed on Cofton Park, overlooking MG Motor UK's factory in Birmingham. The show's international credentials have also taken a smart move forward, with visitors making the trek from Isle of Man, Ireland, France, Belgium, Holland, Germany and Switzerland – as well as more.
There are some exciting plans afoot for 2015, which will be the 10th anniversary of the closure of MG Rover. We're hoping that it marks a turning point for PoL, where it becomes a forward-looking event, which celebrates the great cars that we still have on the roads. Stay tuned for more news but, here's a gallery of 10 of our favourites on the day. If you were there, let us know what you thought of it…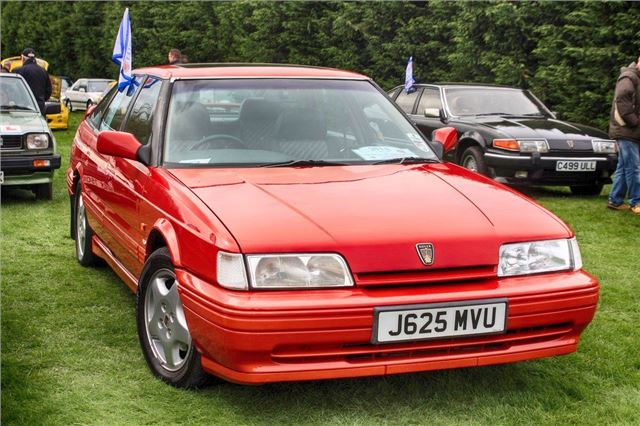 8


What a rare bird this one is! The Tickford-built 820 Turbo was a run-out model that offered Vitesse-matching pace (if not refinement) in a more tax-friendly, driver-focused package. It was nice to see one in such good shape, as after of values being on the floor, survivor numbers are low.
Comments