Gallery: Top 10 classics at the 2014 Geneva Motor Show
Geneva isn't all premières and glamorous super models - scattered between 2014's touch screen app-equipped must-haves, zero-emission monsters, and garish Euro-tuners were a few historical masterpieces. Avoiding the chrome and carbon plated SUVs, Hypercars from manufacturers, you have never heard of, and the oddly-attired staff on the Skoda stand, Andrew Elphick brings you our favourites from the 84th running of the Salon.
They drew the crowds at Geneva, proving that interest in classics is as high as ever. Enjoy the gallery.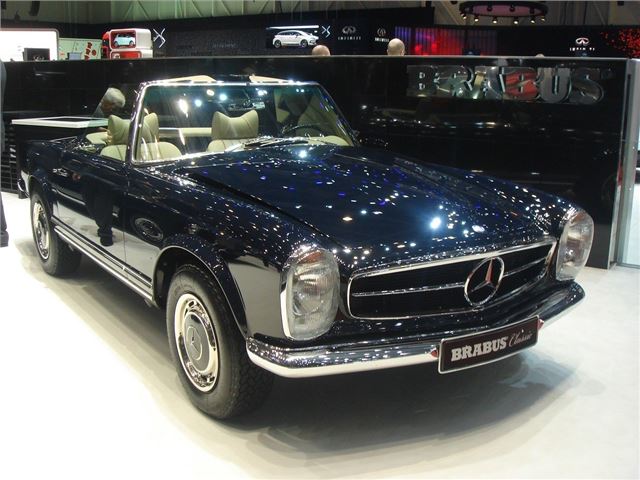 7


Mercedes-Benz 280SL
Nestled amongst the swathes of carbonfibre on the Brabus stand, the Mercedes W113 SL still held its own. Launched 51 years ago at the Geneva Salon, the second-generation SL was crisp, defined and achingly glamorous. Based on the shortened floorpan of the contemporary 220 saloon the Paul Bracq-styled roadster marked a styling turning point for the Stuttgart company.
Comments