Gallery: Citroen Car Club national rally
The Citroen Car Club held its national rally in Kettering's Wicksteed Park, and attracted a bumper crop of members' cars ranginf from pre-war Traction Avants to the latest DS-range cars. The Club's policy of encouraging owners of all Citroens, no matter how grand or dilapidated serves it well, and once again that means there pretty much all cars were represented, from the best concours SMs to ratty-looking BXs and Xantias.
But there's little elitism in the club, and all cars were warmly greeted by the modest number of visitors - no doubt due to the event being held in a far flung corner of the well-known amusement park. Still, Honest John Classics was there to photograph the best - and worst - of what made it to the rally, and here are 20 of the cars that really piqued our interest.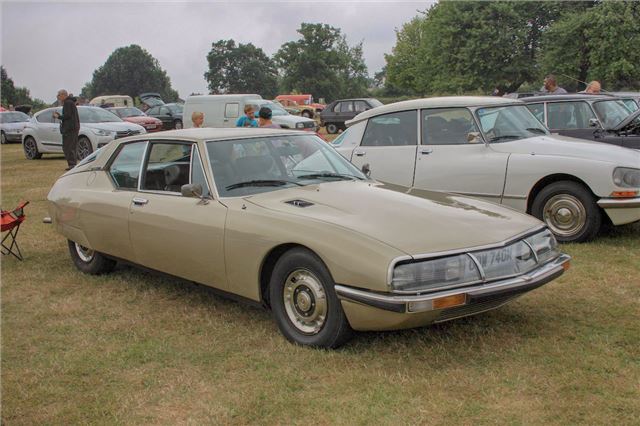 4


Citroen SM in gold. What's left to say that hasn't been said already? This one took several short runs around the surrounding fields, and was seen gliding along to the beat of the strange soundtrack put out by its Maserati V6 engine. Whenever the bonnet was opened, a crowd was also certain to form around its busy engine bay.
Comments