Techno-Classica 2013: Gallery of owners' club cars
Despite all the pomp and ceremony of the new car manufacturers, and the glitz of the major dealers, it must never be forgotten that Techno-Classica is primarily an owners' club event.
In 2013, 230 owners' clubs gathered at Messe Essen, many displaying some wonderful themed stands - and a large selection of rare and desirable cars. Here is our pick of the 10 HJClassics favourites from Germany. Some are valuable, some strange, some extremely rare. All, however, are interesting.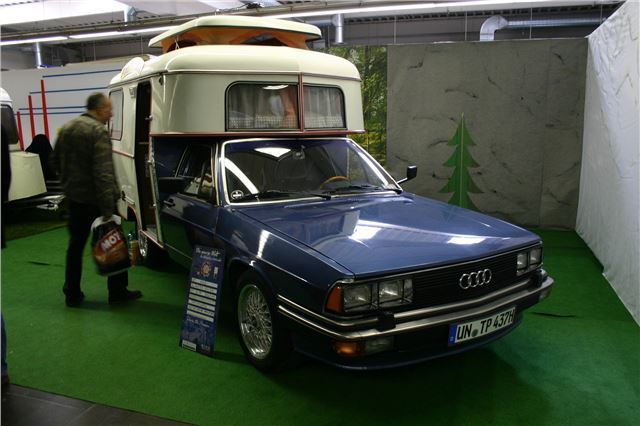 6


Perhaps the weirdest 1980s car of the show was this Ariba-converted Audi 200 5T, which would easily have been the fastest camper for two available at the time.The Audi's inline-five developed 170bhp, and in saloon form at least, with a manual gearbox, could sprint from 0-60mph in a mere 7.5 seconds.
Wonder what effect the roof-mounted living quarters would have on the aerodynamics, and how much would be chipped off its 125mph?
Comments