Techno-Classica 2013: Gallery of owners' club cars
Despite all the pomp and ceremony of the new car manufacturers, and the glitz of the major dealers, it must never be forgotten that Techno-Classica is primarily an owners' club event.
In 2013, 230 owners' clubs gathered at Messe Essen, many displaying some wonderful themed stands - and a large selection of rare and desirable cars. Here is our pick of the 10 HJClassics favourites from Germany. Some are valuable, some strange, some extremely rare. All, however, are interesting.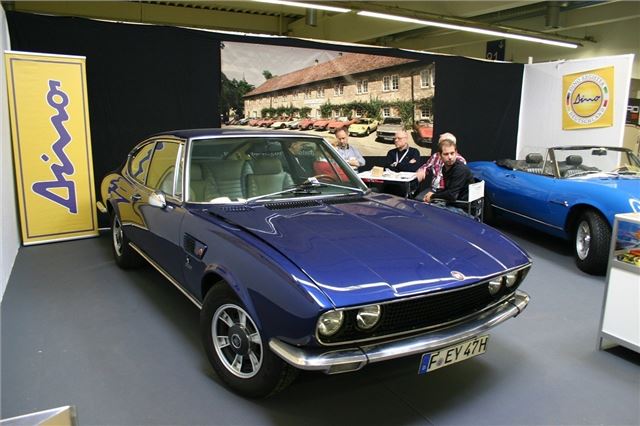 5


The gorgeous Fiat Dino was celebrated by its German owners' club in the most perfectly minimalist way. We don't see many, and hardly anyat all in this gorgeous shade of blue. But then, why would you need to decorate the stand occupied by two of Italy's prettiest 'mass' produced cars?
We can't help wondering how many showgoers mistook the tin-top car for an Audi 100 Coupe S?
Comments