Techno-Classica 2013: Gallery of owners' club cars
Despite all the pomp and ceremony of the new car manufacturers, and the glitz of the major dealers, it must never be forgotten that Techno-Classica is primarily an owners' club event.
In 2013, 230 owners' clubs gathered at Messe Essen, many displaying some wonderful themed stands - and a large selection of rare and desirable cars. Here is our pick of the 10 HJClassics favourites from Germany. Some are valuable, some strange, some extremely rare. All, however, are interesting.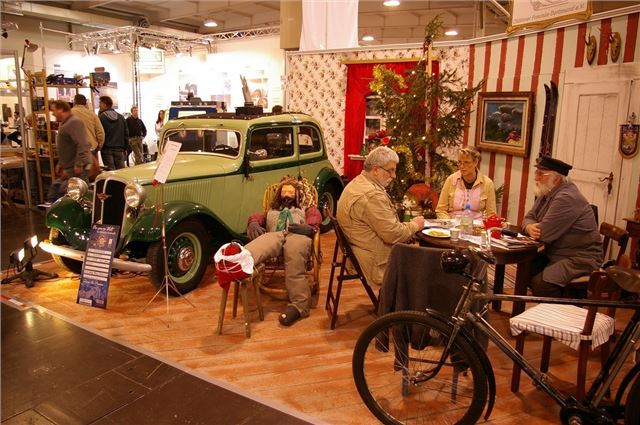 4


The little-known (in the UK at least) car manufacturer, Hanomag, seems to have some very loving fans. Why else would they consider placing this 1938 Rekord in a mock-up living room? Every year at Essen, one of the clubs ends up combining living space with their motorcars like this - and we most definitely approve of the 1930s decor.
Comments