A Grand Monday: Ford Fiesta Mk3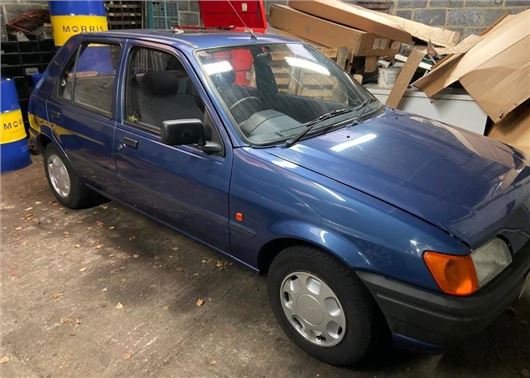 Published 27 January 2020
When it comes to first-time classic cars, there's no doubt that late-1980s and early-1990s models make a great choice. For a start, their dimutive size means there's literally less of them to get taken over the tinworm. But these cars also belong to an era when engines were still simple enough to work on yourself without too much of a compromise on creature comforts.
Vauxhall Nova, Renault Clio, Volkswagen Polo, Peugeot 205 – all have found favour with younger buyers looking for their first retro ride. Which is why we reckon that this 1991 Ford Fiesta Popular Plus 1.2 is a rather tempting purchase – especially as it costs less than a grand.
Not only is it one of the few Blue Oval-badged models out there that doesn't carry the obligatory 'Ford tax', but it's also got that wonderful nostalgic draw. Whether you learnt to drive in a Fiesta or just clocked up the miles in it because it was the family runabout, almost everyone has a tale to tell about their first time in a Fiesta.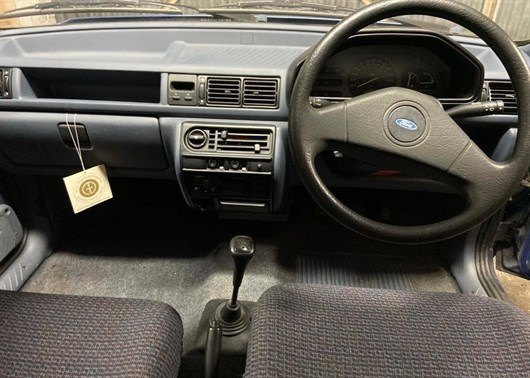 This example has led something of a charmed life. With just 32k on the clock, it's 1.2-litre petrol is nicely run in. Okay, the four-speed gearbox means it's perhaps best suited to running around town and B-road blasts. Blasts? Yep. The Mk3s were fun to drive thanks to a new platform that offered improved handling.
According to the vendor, this Fiesta is in '… very good condition - everything works. It was stored in garage for 12 years before I purchased it. Since owning the car I've gone through the car, changed the battery and fluids.'
All being well, this should make someone a nice little project. There's enough life left in it for you to enjoy it - but it's simple enough for you to keep it going when it does, inevitably, need some TLC. That's why we reckon it's a bit of a bargain.
Comments
Author

Keith Moody
Latest