Future Classic Friday: Audi A6 (C5)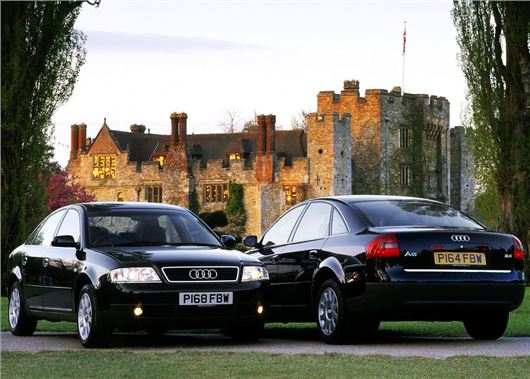 Published 29 November 2019
It may have been the smaller A4 that set Audi on its current trajectory towards compact executive sector domination, but it was the subsequent A6 that was the first of the company's models to truly kick-off the design direction that has led the company's styling for the past quarter of a century. 
Not only did it introduce the fared-in headlights and rounded sides that defined the model's saloon range for the next 20 years, but it was also the most aerodynamic car in its class by quite some margin - its drag coefficient of 0.28 is still better than many of the current crop of eco-cars. 
Its looks were unusual at launch, causing some traditionalists to question whether it was truly stylish or more quirky - certainly its rounded rear end was previously unheard of in a German executive saloon. But as the A6 became a more familiar sight on our roads, it quickly became one of the sector's best-sellers. 
It introduced a few innovations, too. An automatic fog light, for example, that would switch itself off when visibility improved - a road safety innovation that, even today, would be welcomed by thousands of drivers.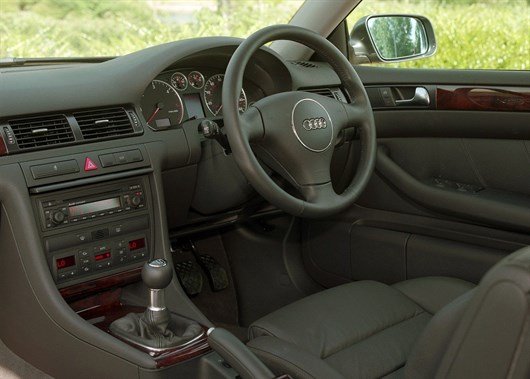 The sleek exterior was matched by a cabin that was a work of design genius, with chunky controls and subtle but elegant, high quality controls. It didn't matter that the BMW 'E39' 5-Series was a better car to drive, for the A6 could plough its own furrow thanks to its avant-garde design and exceptional build quality. 
A year after launch, an 'Avant' estate model appeared and was a genuinely useful load lugger - previous Audi Avants had been more a case if style over substance, but this one had both and very quickly became the pick of the A6 model range, especially if you opted for the V6 diesel which offered a fabulous combination of performance and economy.
As is always the way with Audi, the model range was vast, kicking off with an underpowered but tax-friendly 1.8 petrol and a peppier 20v turbo variant, through a mix of normally aspirated and turbocharged V6s, all with a distinct character. A 4.2-litre V8 rounded off the range and was a bit of a beast, while in 1999 Audi created the ultimate A6 in the form of the turbo V8 S6, with 335bhp, rising to a stonking 444bhp in 2002. 
All models were offered with the option of Quattro four-wheel-drive, with the exception of those fitted with a CVT automatic gearbox, which was by far the A6's weakest link. Conventional autos and manuals were far better to drive.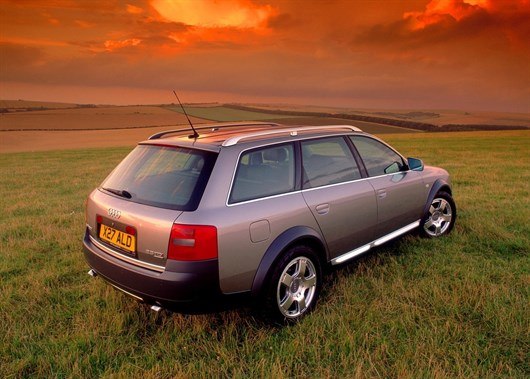 In 2001, along came the all-road, with four-wheel-drive, plastic body cladding and jacked-up suspension. One of the definitive early crossovers and a truly practical and useful car.
Today, the A6 is a veritable bargain. The oldest models are pushing a quarter of a century old, but still look modern and classy, while the powertrains are generally reliable, especially the petrol V6s and the proven 1.9 TDI 'PD' models which make an excellent retro daily driver. 
You'll get a good one for £1000 to £1500 if you shop around (though it won't be an S6!) and you'll thoroughly enjoy owning it - it's a well-made and handsome car that still looks upmarket over two decades since its launch. Classic status must surely await. 
Comments
Author

Craig Cheetham
Latest