Future Classic Friday: Proton Saloon and Aeroback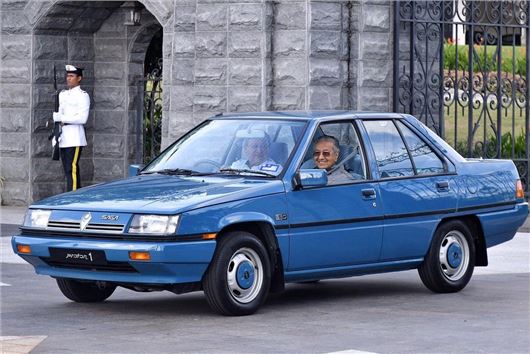 Published 06 September 2019
There's nothing sexy about the original Proton models, but they're hugely important cars in the general history of motoring.
Back in 1983, Malaysian prime minister Mahathir Mohamad (who, at 94, is currently the oldest serving PM in the world) mooted the idea of a national car company to aid the country's industrial growth.
Investors were sought and, by 1983, the Perusahaan Otomobil Nasional (National Automobile Company) was formed; a joint venture with Mitsubishi, which allowed Proton to build the Japanese firm's previous-generation Lancer models under licence.
The Proton Saga, as it was known in its home market, debuted in January 1985 and was an instant success, giving Proton 66% of the domestic market by 1986 and creating a waiting list of over six months for supply to match demand.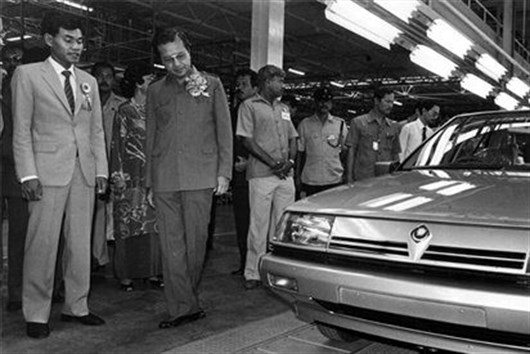 By 1988, though, sales had levelled off and Proton set its sights on other right-hand-drive markets, with Thailand, Indonesia, Australia, New Zealand and the UK its core target markets. 
Proton arrived in Britain in March 1989, with the 'Saga' name being dropped as it sounded too dramatic. The saloon models were simply badged 'Proton', followed by engine and trim level, from 1.3 GE to 1.5 GLX. The five-door, meanwhile, was given the rather more glamorous moniker of 'Aeroback', possibly as a nod to Honda's far more sophisticated 'Aerodeck' models.
But the lack of sophistication didn't matter because the Proton was just what Britain's budget car buyers had been crying out for. As an alternative to a Lada Samara, Skoda Favorit or Yugo 511, the Proton was leagues ahead. It was spacious, comfortable and well-made, with a range of durable and characterful 12-valve engines, a slick gear shift and handling that was almost up there with the contemporary European models.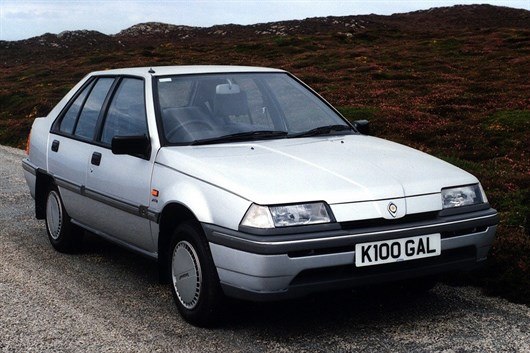 It was a car that didn't excel in in any particular area until you looked at it pound-for-pound alongside other new cars, after which it became wholly more attractive. 
And that's exactly what Britain's car buying public did. Within three months, it had become the fastest-growing car brand in the UK ever, and by the time new 'G-reg' cars were introduced in August 1989 it was knocking on the door of the UK's Top 10. It was, of course, a position it couldn't sustain, but nevertheless, Proton sales remained strong well into the mid-1990s. 
In 1993, the car was given a mild facelift, with new headlights and a more rounded snout, while it was also renamed the Proton MPi, to flag up the fact that the new range had multi-point fuel injection. But by the mid-1990s, the others had caught up. The new Skoda Felicia was a decent car, Lada had given up completely and there was another new kid on the block - Kia - whose sales were growing exponentially with each new model. Suddenly, a Proton MPi was less appealing than it once was.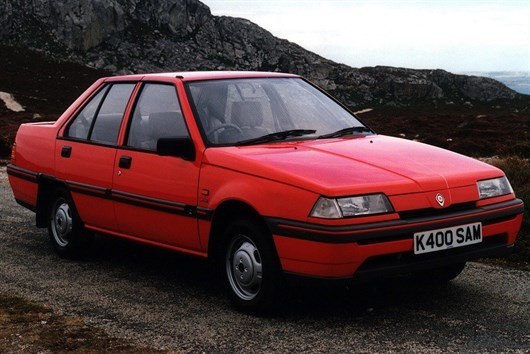 In 1995, a new Proton arrived. The Persona was based on the next generation of Mitsubishi Lancer and was followed up by the Colt-based Proton Compact (eat your heart out, BMW), but the buzz was never the same. In the early 2000s, the duo were rebadged Satria and Wira, with Proton focusing its sales and marketing efforts on its first ground-up model; the Impian. The Lotus-tuned Satria GTi caused a small ripple, but otherwise the brand had grown unfashionable and despite other all-new models including the Savvy supermini and Gen-2 hatch (allegedly considered as a new model for MG Rover) Proton could never relight its fire. 
By 2012, it had slipped quietly away from the UK market, while the parent company was no longer nationalised, having had to seek external investment in order to avoid collapse. 
But the Proton story could be far from over. Today, it's owned by Geely, the Chinese conglomerate that also owns Volvo and LEVC (formerly London Taxis International), both of which have been reinvented. In an austerity-driven car market, a resurgent Proton could be just what the industry needs right now… 
Comments
Author

Craig Cheetham
Latest