Future Classic Friday: Mercedes-Benz E-Class (W210)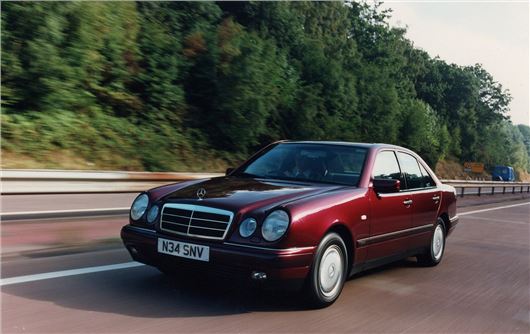 Published 19 April 2019
Some cars are a hard act to follow. The Mercedes E-Class W124 is a case-in-point; a car that's still regarded by enthusiasts as the last 'true' Mercedes-Benz and one that was so popular, it enjoyed a 10-year production run.
In terms of solidity, build quality and reliability, the W124 was a wonderful machine - exquisitely well-built, decent to drive and exuding quality like nothing else of its era, which meant that the next generation E-Class had a lot to live up to.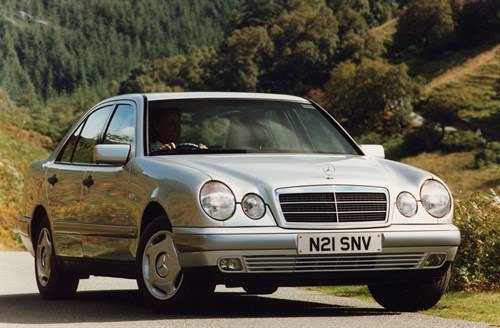 Sadly, the W210 failed at the first hurdle. Whereas the W124 was undeniably handsome, regardless of body style, its replacement was a bit more challenging. The W124's smart rectangular headlamps were replaced by twin oval lamps, which fared into a fluted bonnet, the car was slab-sided and the rear light clusters looked like they didn't really belong. And as for the estate? It was fabulously practical, but the rear end just ended - an almost vertical drop that was good for load space, but hardly elegant.
Inside, things were smarter and the cabin was hugely modernised over that of the W124, which felt a decade behind the times when it appeared in 1986 and was positively archaic when it was pensioned off in the 1990s, but the switchgear and plastics were nowhere near as stoutly made as those on the W124.
The W210's saving grace could be found under the bonnet, with engines ranging from the 2.2-litre four-pot E220 to a thumping 4.3-litre V8, there was not a duff powerplant in the line-up, while there were also two superb diesel options, making the E-Class a popular choice with executive private hire firms - especially the capacious estate, which was ideal for airport duty.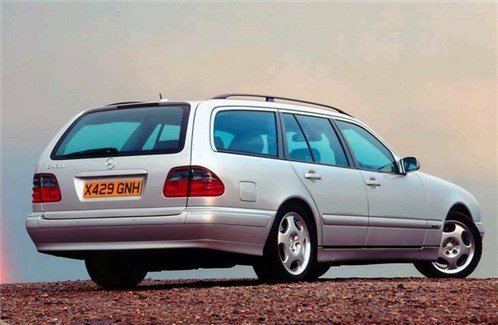 But the W210 was still the poor relation, a fact not helped by the fact that, a year after its debut, BMW introduced the fabulous E39 5-Series, which was better made, cheaper and extremely good looking.
By the time people had got used to the W210's styling, Mercedes had another - altogether bigger - problem. Rust.
In an era where traditionally flaky cars from France and Italy were proving to be almost indestructible, a Mercedes-Benz that was pretty much soluble was unforgiveable, yet pock-marked W210s were a thing from the early 2000s onward, as they broke out into automotive acne at as little as six years old.
It was a problem that the manufacturer very quickly became aware of (the legions of disgruntled customers helping out, here) and in fairness to Mercedes-Benz, the company will, even today, honour bodywork repairs on any W210 that has been maintained within its service network, but the model's inherent crustiness did it no favours, other than to ensure that the next-gen E-Class was a far, far better car. The main problem, they said, was an environmental decision to use water-based rather than solvent-based paints, though this was a policy also applied by Audi, whose cars of the era tend to hang together far better…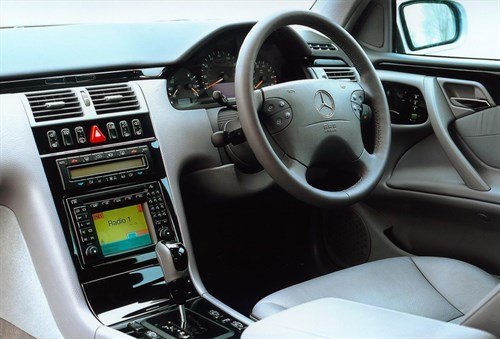 So, what of the W210's classic credentials? After all, it was hardly the company's finest hour.
Yet it has its fans, and not without good reason. The E430, for example, was a fabulous car to drive, the diesel engines were superb and - if you can get past the hearse-like dimensions - there are few classic estate cars that are anywhere near as practical. 
Plus, they're rare cars now. Rarer than the W124s they replaced. There's a reason for that, of course, but if you can find a tidy, rot-free example (look hard enough and they do exist) then not only will you have a classic that's comfortable, good to drive and has a prestige badge, but also something that's only going to get rarer as the remaining dog-eared W210s fall by the wayside.
Comments
Author

Craig Cheetham
Latest