Future Classic Friday: Nissan Patrol GR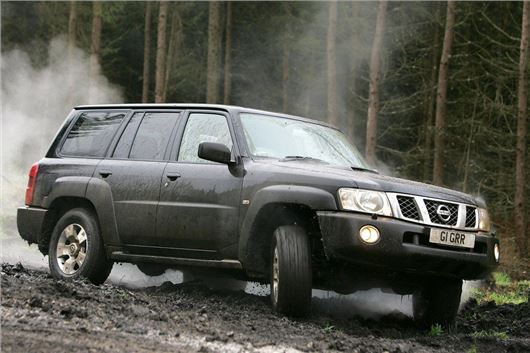 Published 08 March 2019
When it comes to choosing a car that can survive pretty much anything you put it through, choosing the favoured vehicle of the United Nations peacekeeping force is a pretty good visual recommendation.
Watch any newsreel showing the UN in action, and at some point you'll see a Nissan Patrol GR, even today, a decade after it went out of production (for Europe, at least, where Patrols were manufactured in Barcelona).
But then, this is a vehicle that is built to last, with the off-road ability and rugged mechanical constitution of a Land Rover Defender, allied to the reliability of a Japanese brand loved by taxi drivers and takeaway owners for hassle-free ownership.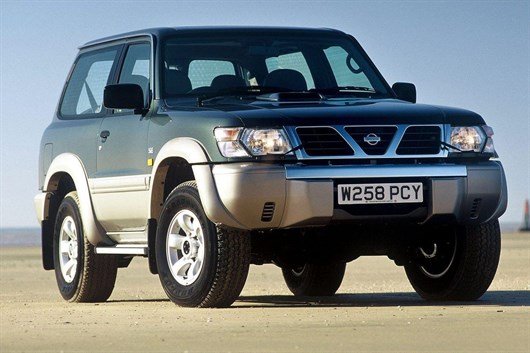 If you're going to venture into a war zone, then a Patrol GR is probably the vehicle to take. But what about the caravan site, or the school run, where most GRs sold in the UK have made themselves useful?
Well, in terms of luxury, refinement and passenger comfort, there are way better options. But you could say the same about the Land Rover Defender or Mercedes G-Class - instant classics despite their shortcomings. The Patrol, quite frankly, is worthy of the same treatment. It's an icon in its own right, and while it might be a bit agricultural in its approach and rough around the edges, it's also unapologetic about that - and that's one of the reasons we love it. 
Launched in 1998, the GR was initially available with a 2.8-litre six-cylinder turbodiesel engine that was neither quick nor refined, though it was at least better soundproofed in the Patrol than it was in the smaller Terrano. Things improved considerably in 2001 with the introduction of a 3.0-litre V6 diesel, which was no less economical but performed better and more quietly, though hardcore Patrolheads prefer the old 2.8s for their Meccano-like simplicity.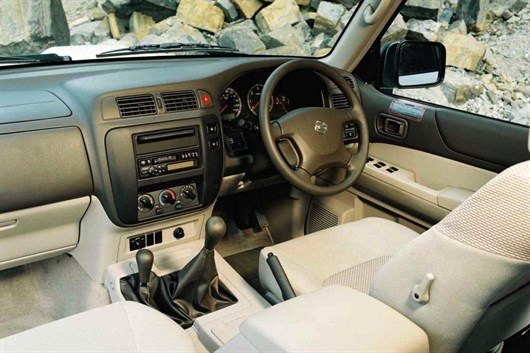 In five-door form, the Patrol is - frankly - huge. The long-wheelbase version is a whole 20-inches longer than the three-door, and immensely more practical, with eight seats and practical barn-style back doors. Sadly, UK buyers never got to experience the 4.5 and 4.8-litre petrol models, which were absolute weapons, albeit with a greater thirst than a Saturday night in the rugby club. 
In fairness, the Patrol was never a huge seller in Britain. It sat awkwardly in the market, bigger and more expensive than a Mitsubishi Shogun and less identifiable than a Toyota Land Cruiser (probably its closest rival), while more utilitarian users tended to favour old stalwarts such as the Land Rover Defender and Discovery - at least until the Discovery 3 softened the latter car's edges at the expense of both affordability and reliability.
But for those who knew what the Patrol was capable of, rarely was there a car with such a loyal repeat customer base. It was brilliant off-road, there was no car better at towing, it rarely gave trouble and it held its value, as after a few years of ownership there was another loyal band of Patrol owners wanting a good second-hand one.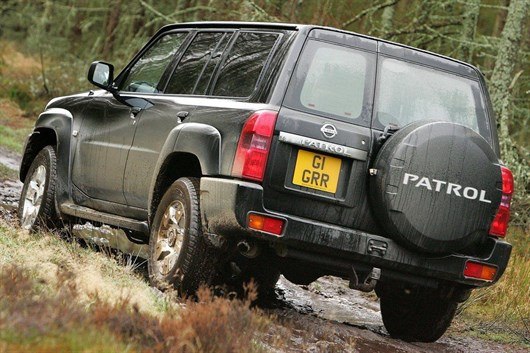 It's an enduring legend, but only to an educated few.
It's such an enduring legend, in fact, that while the Barcelona production line may have ground to a halt in 2009, it continues to be built in markets where demand is such that Nissan daren't stop making it. If you want a brand new one, South Africa, Paraguay, Morocco and Pakistan are still churning them out by the thousands. 
Over here, you're looking at prices of £1500 upwards for a usable used example, and while that sounds pretty cheap, you do need to be wary of chassis rot, which is the Patrol's (only) Achilles' Heel. 
So what of its classic credentials? It's not the most obvious choice, but the Patrol is a model with a heritage all of its own, and the GR was probably its best iteration. Again, possibly only to those who know, but there's a view that a good one is definitely a classic in waiting - and a much cheaper option than anything with a green oval on it. 
Comments
Author

Craig Cheetham
Latest