Future Classic Friday: Toyota Yaris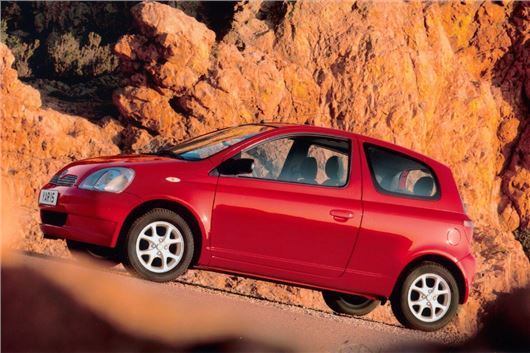 Published 28 September 2018
Toyota has always made pretty good small cars – just ask anyone who has owned a Starlet, a classic case of a car that that hid its light under a bushel. 
But it wasn't until 1999, and the launch of the Yaris, that the Japanese manufacturer finally cracked the European market. Frustrated by slow supermini sales in the continent that loves small cars the most, it turned to its European HQ in Belgium to design and develop the car. It also committed to building the Yaris in Valenciennes, France, to further increase its Euro-credentials.
It was a formula that worked. When the Yaris made its debut in 1999, it did so to great acclaim from the world's media. For once, Toyota had created a small car with style, and that was what counted a lot for cosmopolitan European buyers.
It was well-packaged, too, with better than average legroom and good headroom, making it a small car that drivers well over six feet tall were happy to drive.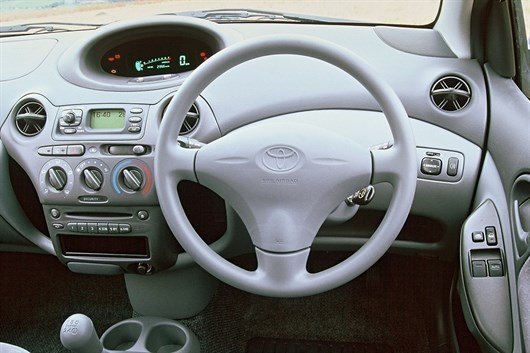 Throw in the fact that the Yaris was great fun to drive, with impressive roadholding, and the formula was a winner. And that's before you factored in the engines – initially available with 16v 1.0 and 1.3-litre petrol units, both were free-revving and eager, with performance that completely belied their capacity and output. Don't believe us? Then look up the 0-60 times of a Yaris 1.3 and a contemporary VW Golf 2.0 GTi, as it's the Toyota that's quickest away from the lights.
Admittedly, there was some Japanese weirdness thrown in. You'd expect no less, and the Yaris's contribution was a digital instrument binnacle that sat in the centre of the dashboard, giving the speed, revs and fuel level in a giant digital LCD readout that has aged about as well as a 1980s Casio calculator, but you can't have it all. Unless, of course, you bought one of the Canadian market Yarises, which had the digital display replaced by an analogue readout after one too many complaints from customers.
In a contemporary context, the blocky LCD display came in for some criticism, but in a retro-context it has a certain appeal. Gamer-geeks and computer nerds love their old consoles even though today's are a billion times better, and the Yaris is the equivalent in automotive terms.
In 2003, Toyota upped the Yaris's game further. Already a keen performer, the Yaris T-Sport came along, powered by a 1.5-litre VVTi powerplant that was, in essence, a scaled down version of the 1.8 unit from the Celica.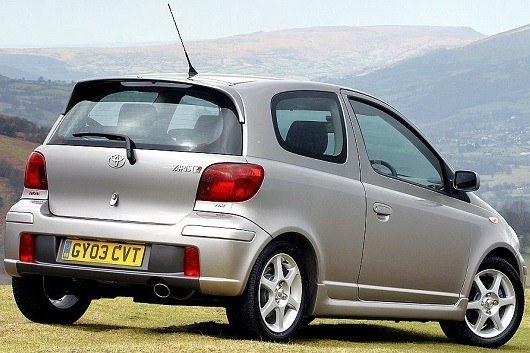 Although it was a warm, rather than hot hatch, the T-Sport had plenty of merit – eager acceleration, tidy handling and subtle styling adornments. Plus, being a Toyota, there were lots of tuning options for those who'd played one too many games of Gran Turismo. 
In another sop to European demand, 2003 also saw the introduction of the Yaris D4-D, with a 1.4-litre diesel engine also found in the Mini One D. The small common-rail unit was of its era, in that it was relatively refined, very economical and had decent enough performance, but in the supermini market the £900 premium it commanded was barely worth the effort when you considered how lively and frugal the smaller petrol-engined Yarises were. It achieved some success in diesel-hungry markets such as Spain and Italy, but sold in relatively small numbers in the UK. The petrol ones are better, anyway. 
So, with its 20thanniversary looming large, is it now time to recognise Toyota's best-ever small car as a bona-fide classic? Well, it's unlikely you'll see one at Salon Prive any time soon, but it would be wrong to disparage the little Toyota's appeal. It's a great car, and one that was right up at the top of its class when new.
In classic car terms, that's a good CV, so while its time may not have come just yet, the Yaris could well be one to watch, and the T-Sport already has a decent following in Japanese car circles. If not, then it's a substantially above-par cheap hatchback that you'll enjoy driving, will be cheap to run, and has bags of character. Apart from corrosion and interior damage on the most-neglected examples, what's not to like?
Comments
Author

Craig Cheetham
Latest