Future Classic Friday: Mercedes-Benz CLK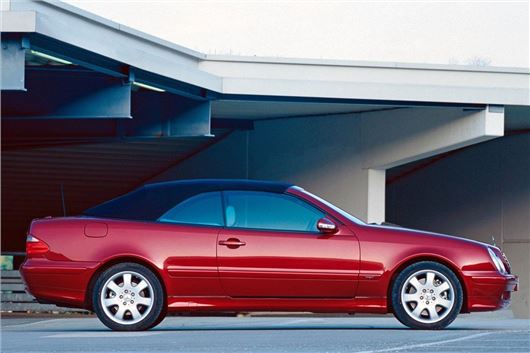 Published 14 September 2018
When it came to replacing the classically elegant 124-Series coupe and convertible, Mercedes-Benz must have been counting its lucky stars when it chose to align its new car more closely to the C-Class then the E-Class in 1997. 
Had it been called the ELK, the media would have had a field day when the A-class supermini famously turned turtle during a Swedish magazine's 'moose test' the following year, but luckily the CLK name was chosen, despite the car's styling being closer to the W210 E-Class than the W202 C-Class on which its chassis was based. 
Replacing the 124 was, of course, a hugely difficult task. The outgoing car had enjoyed a 13-year production run and was widely regarded as one of the finest cars that Mercedes had ever produced, albeit one that was fairly archaic from the outset.
With the CLK, the German company wanted to bring its coupe and cabriolet models bang up to date, and in many respects it did so. Dynamically, the CLK was a sea change compared to the sturdy but traditional 124, with rack-and-pinion steering, fully independent suspension and a modern cabin, with such accoutrements as climate control and a digital trip computer depending on spec.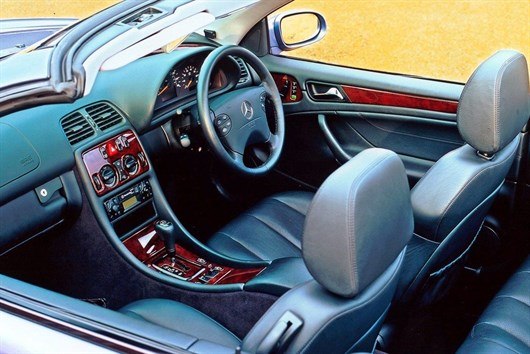 A choice of normally aspirated 2.0-litre four-cylinder and 3.2-litre V6 engines were offered at launch, followed by a supercharged four-pot in 1998 in the form of the CLK200 Kompressor, with an impressive 193bhp. 
Then came the CLK430, with a 4.3 naturally aspirated V8, offering 275bhp and 400Nm of torque, which gave the CLK some pretty impressive performance credentials as well as an extremely seductive engine note. In V8 form it was a fine machine, made even more attractive by the addition of the CLK55 AMG later that year, this time with a 5.4-litre V8 and 342bhp.
On paper, then, the CLK was a fine car, and in many respects it was in the metal, too. But that largely depended on the quality of the metal used, as during the 1990s Mercedes build quality was variable at best, and the CLK was one of the least well-executed cars in its range. Early cars, in particular, were riddled with rust traps, with corrosion breaking out on almost every panel. By ten years old, many CLKs were ready for the breakers' yard, with corrosion afflicting the back end of the sills, rear quarter panels, front wings and front suspension mounts – not what you'd expect from a car costing over £40,000 when new. 
They weren't all bad, though, and there was no rhyme nor reason as to which ones would rot and which ones wouldn't, so for many years it was a case of buyer beware. Compared to the previous W124 series, which were seemingly hewn out of granite, the CLK's rather flaky build quality gave the car a poor reputation, and many were sold cheaply to owners who would then run them into the ground, meaning the survival rate for first generation cars is worse than that of its 30-year old forebear.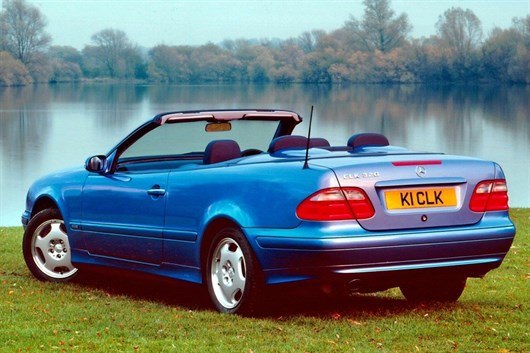 By 2002, Mercedes has realised it had a problem, and later cars used thicker gauge steel, stronger paint lacquer and were far better made, enjoying a much better reputation as a result. But what of the first generation cars today, and is there a case for overlooking the poor build if viewed as a future classic?
Well, for starters, the Mk1 CLK is already a rare car. Natural selection has seen to that, with many of them meeting a premature end due to the aforementioned bodywork issues. Those that survive are either cars that have been coveted from new, rectified or were half decent examples to start with, and as a basis for a stylish, affordable and elegant grand tourer, this is good news. 
Throw into the mix the fact that you can pick one up for peanuts – we saw a lovely CLK320 for just £700 recently, and not a spot of grot anywhere on the body – and you have a comfortable, stylish and fairly rapid car that's a pleasure to drive. 
Mechanically, they're pretty tough, too, though be wary of supercharged cars that are smoky under hard acceleration. Otherwise, very little goes wrong. If you want a stylish future classic that will retain its value, then now's the time to seek out a good CLK – but factor in at least £350 for a thorough rust-proofing session within days of picking up the keys if you want your classic coupe to still look as good several years down the line. 
These are rare cars now, and there's an obvious reason. But there's also a very good case for finding a good one and keeping it…
Comments
Author

Craig Cheetham
Latest
Compare classic car insurance quotes and buy online. A friendly service offering access to a range of policies and benefits.

Get a quote