Future Classic Friday: Alfa Romeo 159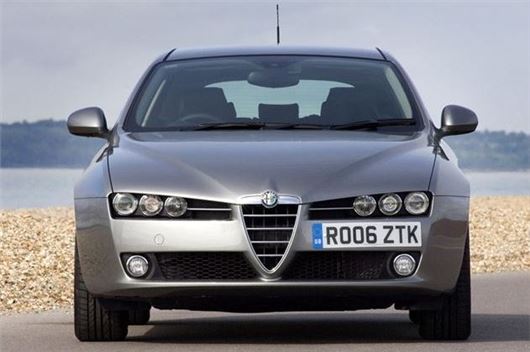 Published 24 August 2018
Replacing the Alfa Romeo 156 was never going to be easy – after all, the Italian firm's mid-size saloon had been its most successful model since the Alfasud in terms of sales volume, and much more successful than any previous Alfa in dispelling the myths around reliability and build quality that had afflicted its forebears. 
But after seven years, 156 sales were slowing down, while the car's incongruous position in the market, as more 'premium' than the likes of the Ford Mondeo and Vauxhall Vectra, but not as plush as compact execs such as the Audi A4 and BMW 3-series meant it sat in an awkward niche. 
Make no mistake, the 156 was a good car. A great one, in fact. But its successor needed to up the bar in terms of quality and refinement if it was to appeal to Europe's burgeoning 'user-chooser' fleet market, where compact executive rivals were faring so well.
Enter the 159. Introduced at the 2005 Geneva Motor Show, the new compact Alfa saloon was one of the stars of the show.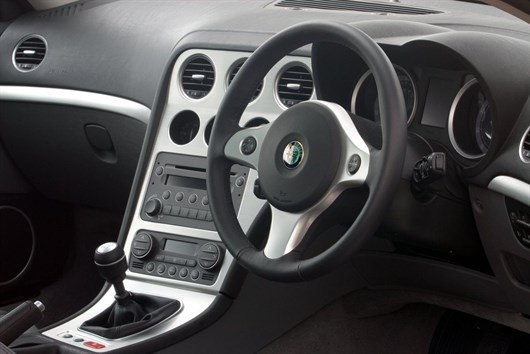 It was a winner from the start, with styling that was so distinctively Alfa Romeo, and so strikingly different from the norm, that Alfa nuts across Europe flocked to fill the pre-order books. 
It was refreshingly different. From its six-headlamp nose to its wedge-shaped profile, the 159 was a car with purpose, so much so that the Italian brand's use of indifferent interior plastics (better than the 156, but no match for the Germans) was easy to overlook.
It was also easy to ignore some of the GM influences in its architecture. The 159 used a shared platform, developed between GM and Fiat, as found beneath the Vauxhall Signum, Vectra estate and Fiat Croma. It also used some GM egines, notably the 1.8 and 2.2-litre petrol units, along with the 1.9 JTD, which was a Fiat/GM collaboration that began with the 2002 Vauxhall Vectra and Alfa 156, among others.
To differentiate the 159 from its more humble brethren, Alfa Romeo sharpened up the steering and stiffened the dampers, the result being a car that was pretty rewarding to drive, albeit not quite as much of a driver's car as its Italian-developed predecessor. 
Nonetheless, it was still a decent steer, and would no doubt have sold in greater numbers were it not for Alfa's lack of marketing, especially towards fleet customers, where the diesel models were an attractive proposition if you weren't paying the maintenance costs.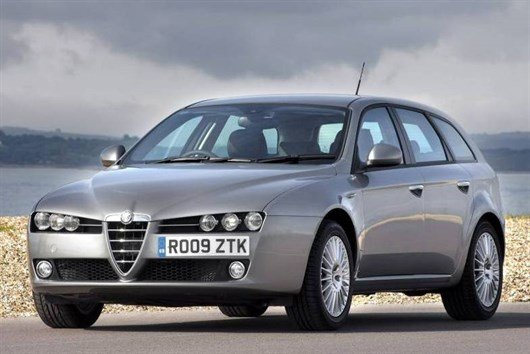 A Sportwagon variant appeared in 2006 to broaden the range further, while a four-wheel-drive option was introduced later the same year, in 2.4 JTD and 3.2 V6 forms initially. The 3.2 was also subject to a program of weight reduction and fitted with a limited slip differential, making it a real Q-Car. 
In 2010, Alfa took the controversial decision to drop all of its petrol engines in the UK, leaving just the 1.9 and 2.4 JTD units to compete in the fleet sector – a decision based on factory allocations led by the UK's market forecasts, at a time where diesel was very much king of the company car park. 
Fast forward eight years, and the vilification of 'dirty diesels' in the media means that oil-burning 159s are a hard sell on the used market, with the threat of increased taxation looming over them and perceived high running costs compared to German and other European rivals. 
As a result, you can now pick up a really tidy 159 from as little as £1000, with plenty of really nice ones at or around £2500.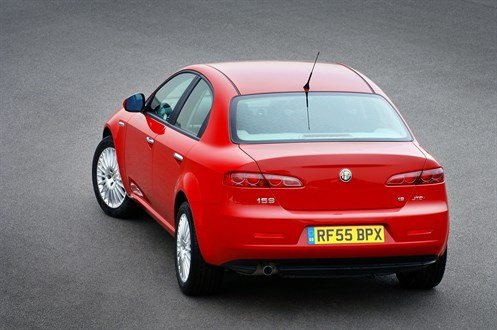 That's where 156s were a few years ago, before descending into full banger territory and now starting to emerge, with good ones starting to gather some decent enthusiast interest. 
If you want a sleek, stylish and beguiling modern classic that you plan to keep for a while, then you won't lose money with a 159. Look after it, and when the tides turn in a few years' time, you'll have an eminently practical and really quite desirable modern classic. Seek a decent one out now, while there are still quite a few to choose from, as they'll be disappearing very soon as natural attrition starts to take its course…
Comments
Author

Craig Cheetham
Latest