Future Classic Friday: Rover 25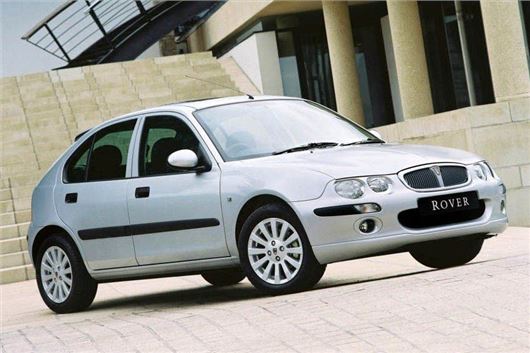 Published 13 July 2018
Pub quiz time again – what was the last car to go on sale before the year 2000? Trivial as it may be, that's the Rover 25's claim to fame.
Revealed in October 1999, the replacement for the Rover 200 wasn't really a new car, but more a resetting of the bar for a model that was struggling to find its identity. It went on sale in the second week of December, 1999. The last car to go on sale in the 1990s, which, in many respects, is where it belonged.
The 200 'R3' on which it was based was introduced in 1995 as the first all-Rover car since the Maestro and Montego. It was the first car to extract itself from the tie-in with Honda after BMW's takeover of the British company in 1994, though it did still share some common components with the R8 200/400 that preceded it – notably the bulkhead, floor pans and K-Series engines.
Back in the mid-2000s, Rover was trading on the back of a premium reputation. Its cars were considered a cut above their rivals, and with the odd smattering of wood and leather the company managed to charge a premium for them, too.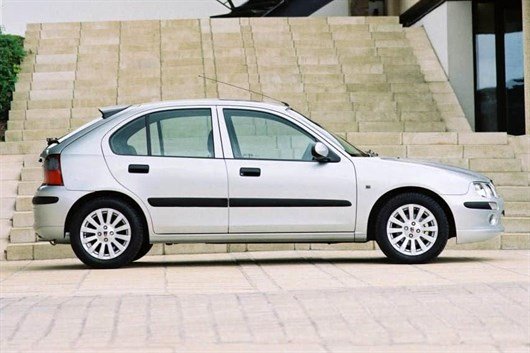 A 200 was more expensive than a Ford Escort or a Vauxhall Astra, but was also a smaller car – an excuse that wouldn't wash by the time the 25 appeared in 1999 and the rest of the industry had not only caught up, but had overtaken the British brand.
In order to maintain sales while a replacement (which ultimately would never appear) was developed, BMW and Rover repositioned the car. Instead of being a smaller than average mid-size car, the 25 was marketed as a bigger than normal supermini, with a more upmarket image – initially, at least. 
The 25 got a new front end, revised interior, new wheels, tailgate and chrome adornments, while under the skin the entire 25 range was given the chassis set-up of the range-topping 200 Vi, which brought with it far more agile handling and sharp steering.
To drive, the 25 was better than many of its rivals. It had a decent ride quality, too, and a spacious cabin. But even in 1999, it felt quite old-fashioned – a fact not helped by the rather haphazard switchgear layout and cheap column stalks that traced their roots back to the 1989 R8.
Hidden among the range, though, were some gems. The plush iXL and Spirit S models, for example, which were often found with leather trim as a fallout from older drivers who were used to larger, more luxurious cars but downsized, or the lesser-spotted VVC-engined 25 GTi, which is probably the best hot hatch you've never heard of, before it was quietly dropped to make way for the cheaper-looking MG ZR.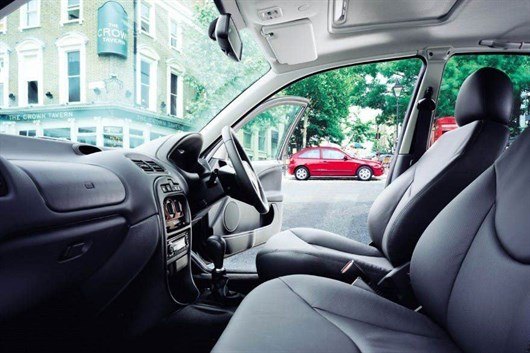 As time moved on, the 25 didn't. After BMW Group washed its hands of its 'English Patient' in 2000, there was little money left for development, and successive model years of 25 were cheapened and de-contented to try and remain commercially viable, under MG Rover's well-documented 'Project Drive' cost-cutting campaign. 
As a result, later cars are often in worse condition than earlier ones, as rust-proofing and steel quality were two of the first things to fall victim to the accountants' red pen. Factor in the K-series engine's unfortunate desire to munch its way through head gaskets and all of the things that were good about the 25 were lost in a flood of negative publicity and spilled coolant.
And that's a crying shame, because it was a car with a lot to recommend. For the money, it was the best-handling, best-performing and most spacious car you could buy, and earlier examples were very pleasant cars indeed. An ill-advised facelift in 2004 was the final straw, though, and the 'Mk2' 25 was only built for six months before MG Rover's unceremonious demise. By then, it was outdated and ungainly, but should also have been replaced three years' previously. 
So what of the 25's future classic potential? Well, the GTi already has a cult following among those in the know, and there's bound to be love out there for the really well-preserved examples, of which there will be a few thanks to Rover's attraction to elderly, low-mileage drivers.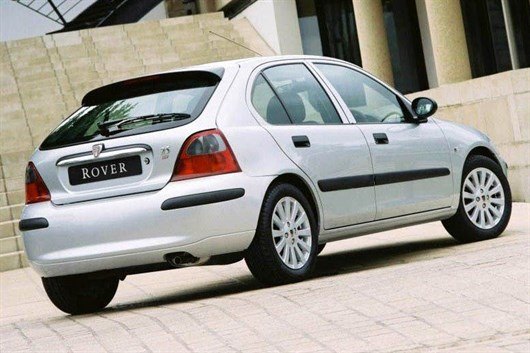 It will never be remembered as one of the UK's true greats, for that's an honour it simple doesn't deserve, but it was a far better car than some of the Austin-Rover models before it that now change hands for decent money. This is largely down to their rarity (when was the last time you saw a Maestro or Montego on the road, for example?) and it's fair to say that 10 years from now, there'll be hardly any good 25s left. If you want one, you'd best start looking now…
Comments
Author

Craig Cheetham
Latest
Compare classic car insurance quotes and buy online. A friendly service offering access to a range of policies and benefits.

Get a quote