A Grand Monday: Peugeot 205 Junior diesel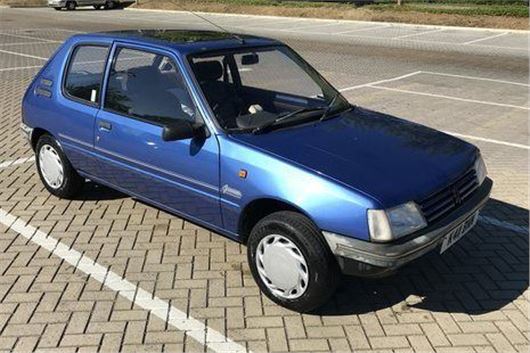 Published 09 July 2018
As classic superminis go, the Peugeot 205 is up there with the best. Well made, fun to drive and mechanically straightforward, the pint-sized Pug has a lot going for it.
Yet, GTi aside, the 205's resilience to corrosion and ability to just keep going means that there are still quite a few left at rock-bottom prices, meaning you can pick up an iconic supermini for little outlay.
Buy this one and you won't even be spending much when you drive it, such is the frugality of its XUD diesel engine. The 1.8-litre normally aspirated lump might not be the first word in refinement or performance, but it'll easily crack 70mpg on a run and it'll cruise all day at the legal limit.
It's a Junior variant, which is a fairly miserly spec, but on the plus side those manual windows and mirrors mean there's less to go wrong. It's the best colour, too - Miami Blue.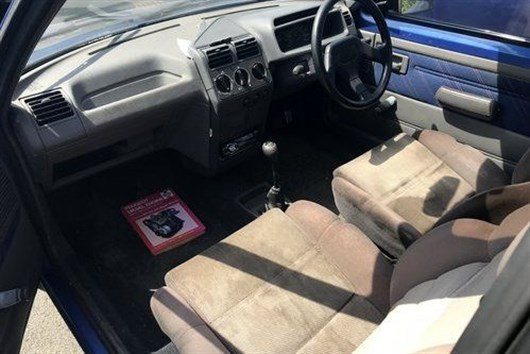 Sure, it has covered a few miles - a smidgen under 200k, in all fairness - but 205s wear their miles well, especially the diesel models. Aside from a couple of tiny dings and one missing piece of trim, this one looks to be a very smart and tidy car.
With a long MoT as well, we reckon it's a real bargain at just £500.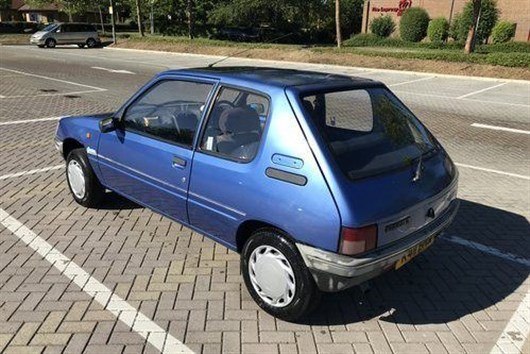 Comments
Author

Craig Cheetham
Latest