Future Classic Friday: Chevrolet Camaro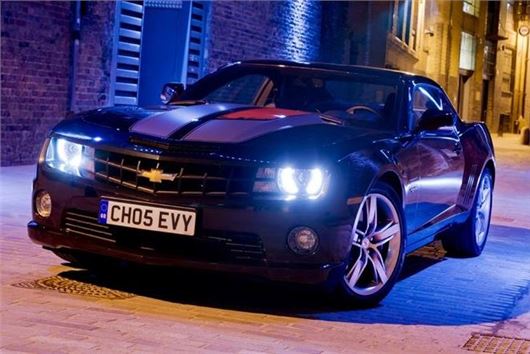 Published 15 June 2018
Back in the mid-to-late 2000s, General Motors was having a torrid time. A period so tough, in fact, that it would see the company filing for Chapter 11 bankruptcy protection in 2008, with former US president Barack Obama leading what famously became known as the Auto Industry bailout. 
Yet despite the challenges, there were still a few moments of brilliance. At the 2006 Detroit Auto Show, for example, the troubled carmaker revealed the Chevrolet Camaro Concept – a vehicle that harked back to the original 1967 Camaro, with wonderfully retro styling, wide haunches and squared-off dials that matched those from the car that first bore the iconic name. 
With media negativity towards GM at its highest, CEO Rick Wagoner laid bare GM's plan for survival. It was centred around simplifying the company's brand strategy, disposing of 'tired' brands such as Pontiac, Saturn, Hummer and Saab, focusing on new technology with the range-extending Volt (the car that probably saved GM, but that's a different story) and to round things off – in Wagoner's own words – 'to prove we're not completely braindead, we're going to build the Camaro.'

Corporate challenges aside, the launch of the Camaro was a big hit. The production car, unveiled in 2009, was virtually unchanged from the concept, and to win even more favour, GM revealed a Camaro Convertible Concept later the same year.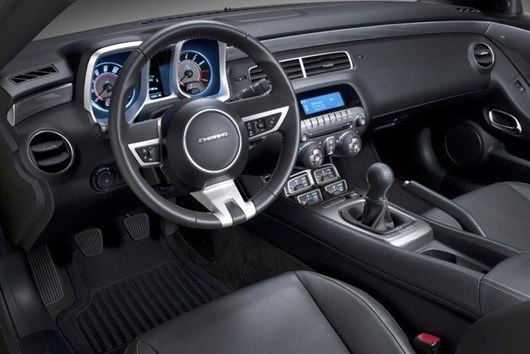 A multi-million-dollar tie-in with the Transformers movie series saw the Camaro play the role of the iconic 'Bumblebee', which was great for publicity and led to yellow being by far the most common colour for the Camaro at launch. 
It's ironic, then, that the vast majority of development for this American icon was carried out not in the USA, but on the other side of the world. In the USA, GM no longer had any appropriate rear-wheel-drive architecture, so instead it turned to its rear-drive 'homeroom' at GM Holden, Australia, to develop the car.  
Under the skin, the Camaro sat on a truncated Holden Commodore platform. Most of the engineering was carried out at Fisherman's Bend, near Melbourne, while the exterior styling was also the work of the Melbourne-based design team.  
From launch, the Camaro was a massive hit. So much so, in fact, that its introduction to Europe was constantly delayed, despite GM saying it would be sold globally 'pretty much from launch'. Initially, both left and right-hand-drive versions were planned, but despite being based on the Australian 'Zeta' platform, RHD plans were dropped in 2010 as the cost was considered too great to match demand.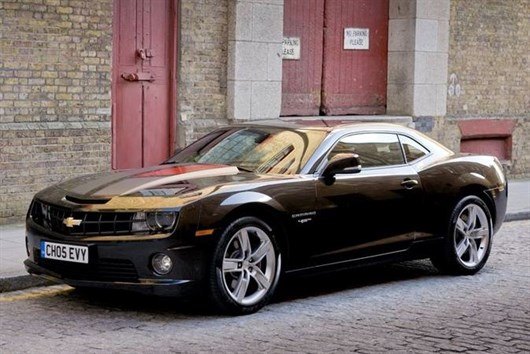 This was bad news for the Australians, where LHD cars aren't allowed, and was a bit less of a disappointment for Camaro fans in the UK, who would still get the car, but in left-hand-drive only and in limited numbers thanks to having to get every UK car through individual type approval. 
Chevrolet UK, which was better known for importing Korean-built hatchbacks, committed to bringing in 500 Camaros a year under single vehicle approval. Confident that it could sell the lot, it decided to only bring in the 6.2-litre V8 'SS' model (sold as the RS in the German market, for obvious reasons). 
In some respects, that's a shame, as the 3.6-litre entry-level Camaro, with an Aussie-built V6 under the bonnet, was actually a fine car, with decent performance and more delicate handling, but with import numbers limited, it made sense for the UK concessionaire to only sell the flagship to maximise profit. 
Two versions of the SS were sold here – the coupe and the convertible, with a few special models such as the 'Transformers' special edition (yellow, naturally) and the black and red Camaro 45th, introduced in 2012 for the model's 45th anniversary.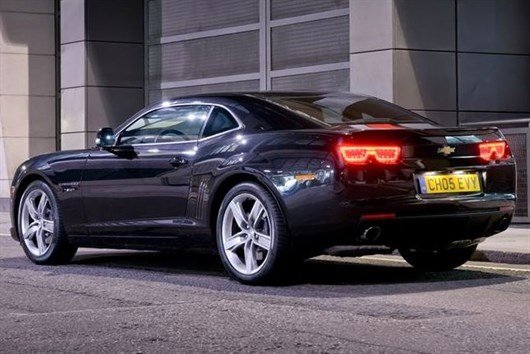 Despite its brutishness – refined was certainly not an adjective to describe the Camaro – the car was brilliantly well-received by the media. Its combination of muscle car looks and surprisingly decent handling, matched to that warbling 426bhp V8 (400bhp with an auto 'box) were enough to give it stacks of charm, despite it being a vast, thirsty and expensive to run car that was far from perfect on UK roads. 
Today, the Camaro still has a strong following. There are several US imports around as well as the 1000-or-so 'official' UK cars, though if you're in the market for one it makes sense to seek out a genuine GM-imported model as it will be cheaper to insure and easier to source parts for – even with the recent withdrawal of GM from Europe, most Vauxhall or ex-Chevrolet dealers will still be able to source parts under a service agreement.  
The only downside is the cost. Even the earliest Camaros have retained their value, that Transformers tie-in making a used 'Bumblebee' a very desirable thing indeed. As such, you'll need at least £15k for a well-used example, or £20k for a really good 2010/11 car. Later models are £35,000 upwards, but as something to keep they still make a sensible investment.  
The Camaro was an icon reborn. A classic from the day it was launched, and a pivotal car in GM's history. It will always be collectable, even if it doesn't really turn into a robot… 
Comments
Author

Craig Cheetham
Latest
Compare classic car insurance quotes and buy online. A friendly service offering access to a range of policies and benefits.

Get a quote