A Grand Monday: Citroen ZX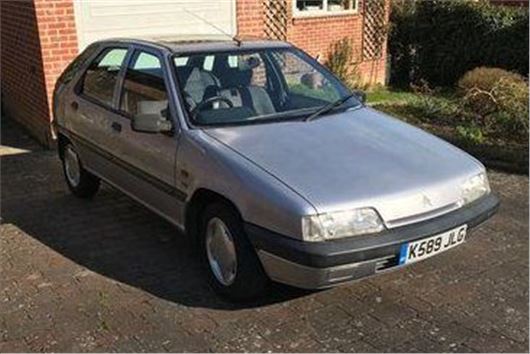 Published 23 April 2018
Launched in 1991 as part of a two-pronged attempt to replace the ageing BX (the other was the Xantia), the Citroen ZX went straight to the top of its class. 
Not only was it spacious and good-looking, but the new mid-size Citroen was a lot more conventional than its hydraulically suspended predecessors, with a much more conventional coil-sprung layout, underscored with a typically cosseting ride in the true Citroen tradition.
It was a fine handling car, too. Arriivng into the market at a time where the entire small hatchback segment was awash with new launches (the ZX arrivied within 14 months of the Mk4 Ford Escort, Volkswagen Golf Mk3, Vauxhall Astra Mk3 and Renault 19), creating a car that was good enough to trump them all was an amazing achievement - but driven back-to-back with the ZX, the Golf, Escort and Astra felt woefully inadequate, with only the Renault 19 and previous class leader, the Rover 200, running it close.
Despite the fact that the ZX proved pretty dependable throughout its life, public perception of French cars being unreliable meant that, despite its overall briliance, it depreciated quickly and after a decade of use, an old ZX would become a disposable banger, which makes survivors rare. 
This example, then, is well worthy of preservation. Priced at just £575 ono (£500 would probably buy it), it's a straight and tidy pre-facelift example with an immaculate interior and only some lacquer peel on the bonnet detracting from its external appearance - an easy enough fix. 
Plus, it's the Aura trim level, which was the plushest model in the range - velour upholstery, sunroof, alloy wheels, a tape deck and electric windows were big news back in 1992. At this price it's an absolute steal, and you're not likely to find another...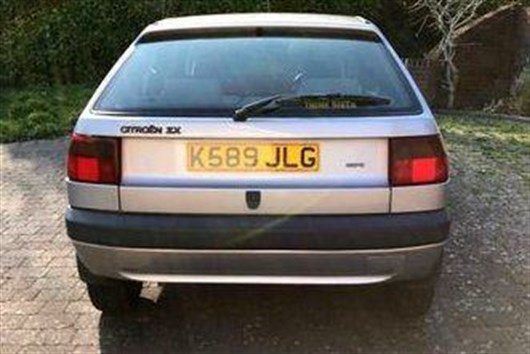 Comments
Author

Craig Cheetham
Latest