Future Classic Friday: Volkswagen Passat W8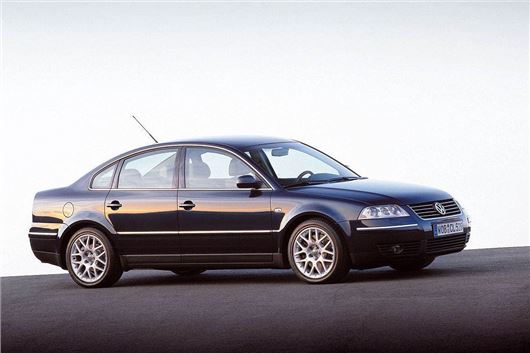 Published 12 January 2018
Back in the early 2000s, Volkswagen's platform-sharing strategy was starting to pay dividends. Its mid-size B-Series floorpan on which the Passat was built was massively versatile, underpinning the Audi A4 and Skoda Superb, as well as the joint venture that spawned the Sharan, Seat Alhambra, and - whisper it - the Ford Galaxy. 
In tandem with the smaller A-series Platform (Golf, A3, Octavia, Leon et al) it was a licence to print money, and Volkswagen Group's then chief (and turnaround hero), Ferdinand Piech, was looking for even more ways to expand the company's brands.
The Passat W8 - available as a saloon or estate - was created to get consumers used to the idea of 'luxury' Volkswagens, ahead of the launch of the Phaeton executive saloon and Touareg large SUV. It was never intended to be a volume seller, and it's easy to see why. 
The W8 was technologically brilliant. Introduced in 2001, using an all-new 3999cc engine using four banks of two cylinders, it was the first of its kind to be commercialised. It was neither efficient nor particularly powerful, developing 275bhp, but it was wonderfully smooth and came with an addictive 'whoosh' under hard acceleration. It was part of a new strategy for Volkswagen to experiment with W-shaped engines, which culminated in the Audi A8 and VW Phaeton getting a 6.0-litre W12 (effectively one-and-a-half W8s) the following year.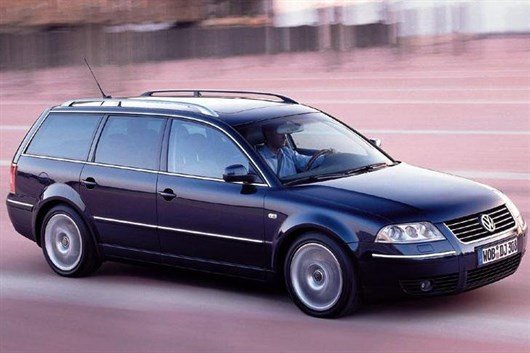 As a feat of engineering, it was pretty impressive. But in a practical sense, it served very little purpose. In the Passat, it gave low-20s mpg at best, it was complicated to service (£1000 and the use of a special tool to change the lambda sensor, anyone?), and thanks to the engine's extra weight and the need to use VW's 4Motion four-wheel-drive system to maintain any sensible form of traction, it lunched its way through suspension parts and tyres if driven hard.
Add in the fact it was £32,000 for the cheapest variant - enough to get you quite a special BMW 3-Series at the time - and eye-watering Band M BIK tax and VED (314g/km of CO2) and there were very few rational reasons for buying one new. As a result, less than 250 were ever sold in the UK, making it a very rare thing indeed. 
It was one of those cars, though, that may have made absolutely zero sense when new, but became an intriguing used car, aided by a piano-off-a-cliff depreciation curve that left it retaining just 26 per cent of its value after three years. And that's roughly where it has stayed. 
Today, a good W8 will set you back anwhere between £3500 and £7500 depending on mileage, and such is the car's rarity that it's unikely to ever descend into true banger territory. It's too quirky, too complex and too rare.
On the flip side, it's also a real sleeper. A car that, outwardly, looks like a fairly ordinary Passat, the only clue to its potency being its discreet badging and 17-inch alloys. Inside, it's a luxury offering. Plush, supple leather, walnut trim and all of the executive toys that were in Volkswagen's armoury back in the day. And it's a delight to drive. Quick without being overly lairy, supremely refined, and did we mention that fact it makes a cracking noise?
This is the thinking man's future classic. A car that isn't ostentatious in any way, but will appeal to those with an eye for the quirky, an appreciation of alternative engineering and, unfortunately, very deep pockets. It's a car that comes with no rational reason for purchase whatsoever, but in a weird kind of way, that's why we love it.
Comments
Author

Craig Cheetham
Latest
Compare classic car insurance quotes and buy online. A friendly service offering access to a range of policies and benefits.

Get a quote