Future Classic Friday: Nissan 350Z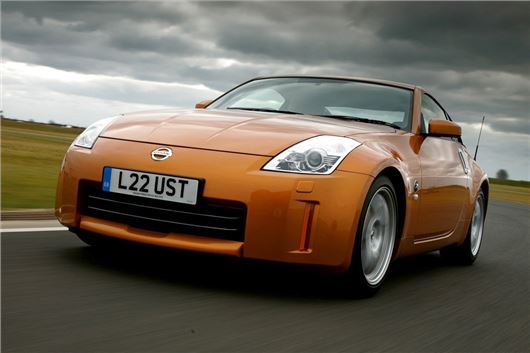 Published 26 January 2018
In the early 2000s, modern cars with retro design themes were all the rage, especially those that recalled iconic cars of the past. There was much excitement, then, when Nissan joined the party with the 350Z, a car that bore the DNA of the iconic 240Z coupe, but in a thoroughly modern package.
Its debut shouldn't be underestimated, either. The original 240Z was a car that enjoyed massive global success when it came out, taking the USA by storm, and putting huge dents in the popularity of British sports cars Stateside. In terms of the kudos it gave the Japanese car industry, the 240Z set a precedent - one that was followed by 40 years of classic sports cars thereafter. The Z lineage was something special, leaving the new 350 with something big to live up to.
That car made its debut in July 2002, with striking good looks and an interior that was a throwback to the original 240Z. The newcomer was also a traditional rear-wheel-drive, front-engined sports coupe, powered by a 3.5-litre V6 engine developing 290bhp.
It arrived at a time where the sports car market was undergoing something of a renaissance, with models such as the Honda S2000 and Porsche Boxster winning major plaudits for their driver appeal. In such hallowed company, the 350Z never really shone.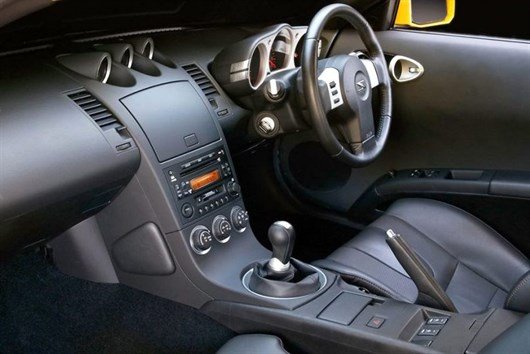 It was constantly group tested against other cars in the £25,000-£35,000 category, where its abilities as a competent (indeed, thoroughly enjoyable) all-rounder were often usurped by another car that did one thing much better. In the case of the S2000, for example, it was the incredible VTEC engine. The Audi TT had flawlessly executed design, the Mazda RX-8 has funky rear doors and the Boxster was a Porsche; enough said.
Yet beneath its own bushel, the 350Z quietly got on with being a terrific performance car in its own right. Lively, affordable, great to look at and terrific to drive, it also went on to prove itself as one of the most reliable cars in its class, as well as one of the most timelessly styled. It did everyting well with virtually no fuss or excitement - its greatest strength, but also its ultimate weakness. It just wasn't fun.
Today, the 350Z is a terrific choice of high performance future classic, whether you go for the (perfectly likeable) basic model, or beefier Performance, Enthusiast or Track trims, you get a traditional rear-drive coupe built very much in the classic mould. Or, should you wish to go all Gran Turismo, there are all manner of NISMO-modified imports and tuning kits available. And 500bhp isn't an unreasonable expectation…
In 2007, Nissan expanded the 350Z's appeal further with the launch of a Roadster version, which, thanks to additional stiffness in the floor, was easily an equal for the coupe in terms of its driver appeal, if not slightly sharper.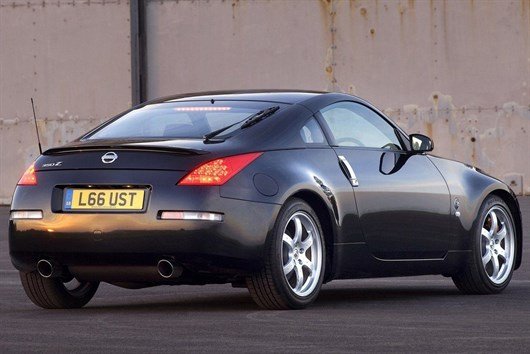 Whichever version you go for, there's a thriving enthusiast scene, and it's not just a sea of modified drift cars. Standard 350Zs are cherished things, and are broadly appreciated by enthusiasts of half a century of classic Z-Cars. What's more, they'll never be better value – a half decent example can be yours for £3500. That's terrific value for a modern classic coupe, and one that's bound to go up in value if well looked after.
Comments
Author

Craig Cheetham
Latest
Compare classic car insurance quotes and buy online. A friendly service offering access to a range of policies and benefits.

Get a quote