Future Classic Friday: Mitsubishi Evo VII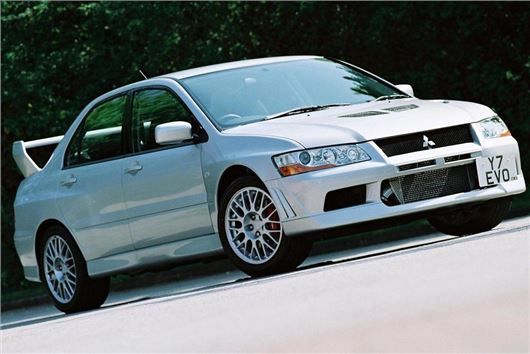 Published 02 February 2018
The Lancer Evolution was a car that truly put Mitsubishi on the map, storming to a total of 23 rally victories and four WRC championships in the hands of flying Finn Tommi Mäkinen betwen 1996 and 2001. 
The first six generations of Evo, then, had set the bar pretty high, meaning that replacing the car in 2001 was a huge challenge, especially as the new Lancer saloon on which it was based was a softer, more rounded car than any of its predecessors.
But fans of the Mitsubishi Ralliart-derived storming saloon needn't have worried, as despite being positioned as more refined than the raw, harsh and extreme Evos of old, it was no less of a drivers' car. From the sculpted Alcantara bucket seats to the wild rear wing and purposeful front splitter, the Evo VII looked every inch the rally winner it was developed from, and even today it still looks modern and aggressive.
It was even more of a thrill from behind the wheel. At the time of its debut, there was something of a knee-jerk reaction in the media to 'family' cars getting ever quicker, so the published 0-60 time of the launch cars was 5.7 seconds. In reality, most contemporary road testers cracked the 5.0-second barrier, and this was in standard tune cars limited to the then regulatory 276bhp allowed in Japan.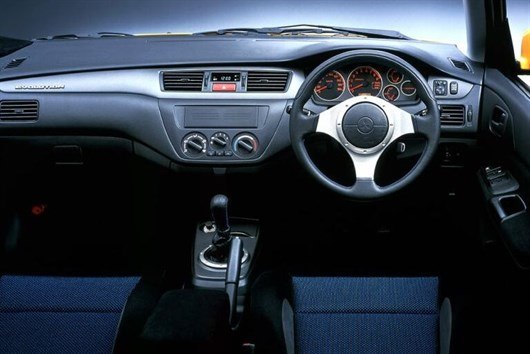 The interior was bland in the way that only Japanese cars of this era can be, but it was at least functional, if a little plasticky - the only clues to its performance being the Momo steering wheel and turbo boost gauges on the dash. But a bland cabin paled into insignificance compared to the car's blistering performance and tenacious grip. The four-wheel-drive system enabled it to be quick off the mark, but also gave the car a massive feeling of security through the twisty bits, while there are few cars, even today, that can match its incredible steeering - beautifully weighted, with a more or less immediate turn-in, it was everything the aspiring rally driver wanted.
Few cars were as quick point-to-point, though you'd often catch the Evo VII driver up if you were driving a lesser vehicle, as he or she would have to stop to refuel on an alarmingly regular basis. The manufacturer's quoted 26mg could only be achieved if the car was driven in an exceptionally un-Evo like manner. Put the hammer down, and 15mpg was much more likely, while the car's eager nature made such behaviour impossible to resist. 
In 2002, an even more extreme Evo VII appeared. Known as the FQ-300, it was the first Evo model to benefit from more than 300bhp. While it was never officially confirmed, sources within Mitsubishi revealed that the UK-only name was chosen by the company's then marketing director, to stand for F*****g Quick - a claim that is impossible to dispute. Again, a conservative 0-60mph estimate of 5.1 seconds was quoted, but the fastest 0-60 achieved by a contemporary car magazine was 4.4 seconds - acceleration that is considered to be blistering even today. 
There were downsides, of course. For a while, the Evo VII was the most desired car of the UK's car crime community, a statistic not helped by its aftermarket immobiliser system as there was no standard system fitted in Japan. Savvy car thieves could sneak their way around it, while there were also a few high profile incidents of Evo owners being mugged in the street for their keys.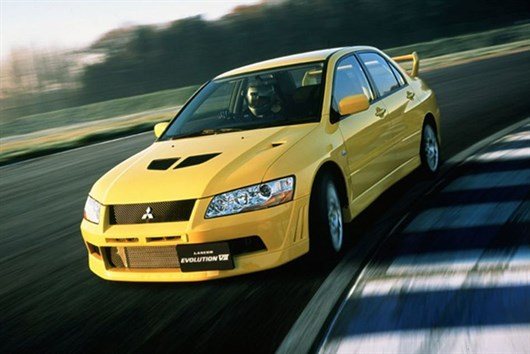 Even today, theft is a risk, so you're only likely to get an affordable insurance quote if you've got an excellent driving record and use a specilaist insurer - and if the car is chipped or modified, don't be daft and invalidate your insurance by not declaring it.
In terms of buying, there are some obvious checks you need to make, accident damage being the biggest after ensuring the car isn't a stolen one. They're also prone to corrosion around the rear suspension mounts and wheelarches, though they're significantly better here than most Japanese cars of the era. 
Price-wise, they've done all the depreciation they're likely to do, so you'll struggle to find a usable one for fewer than £6500, with immaculate low-mileage cars already highly collectable - £15,000 upwards if you insist on the best. 
Look after an Evo VII, though, and it won't depreciate. Indeed, it's likely to go the other way, espeically if you look at other cars with such a prestige rally heritage such as the Lancia Delta Integrale and Ford Sierra Cosworth, whose values have gone stratospheric in recent years. If you've got the money, there are few places as fun as an Evo VII in which to store it - it's the most entertaining piggy bank on the market right now. 
Comments
Author

Craig Cheetham
Latest