Future Classic Friday: Vauxhall Astra VXR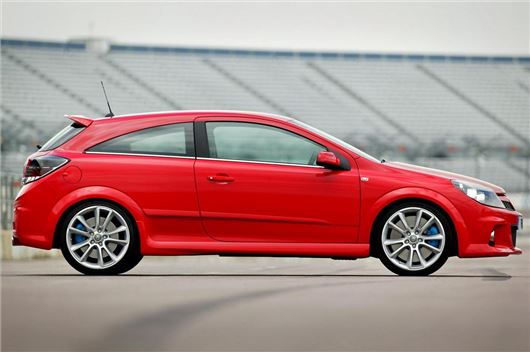 Published 08 December 2017
High performance models have always been a mainstay of the Vauxhall Astra line-up, ever since the Mk1 GTE made its debut in 1983. 
They've always been properly honed performance cars, too. That first GTE was rapid for its time and incredibly agile - much more so than the equivalent Ford Escort XR3 of the same era - while the Mk2 Astra GTE took things one step further, especially in 150bhp 'red top' 16v form, where it was borderline lethal.
Of course, 150bhp doesn't sound much by today's hot hatch standards, but back then cars were much lighter and far less encumbered by electronics and safety equipment. It was plenty enough, thank you.
By the time the Mk5 Astra appeared in 2004, though, the Astra was starting to get a bit soft around the edges. It was far more refined and better built than ever before, but the once-hallowed SRi badge was now nothing more than a sporty-ish trim level, and although there was a 197bhp turbocharged model in the line-up, it was actually quite a refined and mature car. Likeable, rapid and surprising, but nevertheless subdued.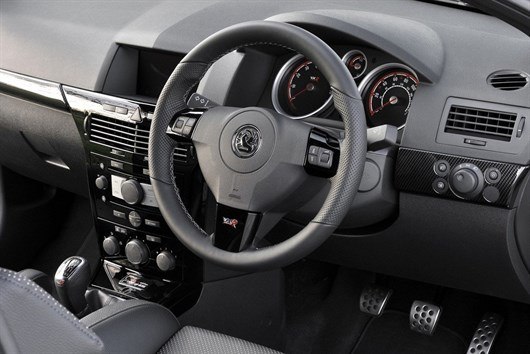 All of that changed, though, when Vauxhall launched the Astra Sportshatch later that year. The three-door Astra recalled a name from Vauxhall's past (as opposed to in mainland Europe, where Opel referred to it as the GTC). There was a distinct difference in the way the three- and five-door Astras were marketed, with the three-door aimed at a much more youthful market. That meant it got leaner, edgier styling and a different front end, while it was also only offered in Design and SRi trim levels, which were very much the higher end specifications.
To set the bar more definitely, though, a full-on performance model was called for, and that car was the Astra VXR (or OPC in Opel parlance). It was previewed in late 2004, and went on sale in 2005.
The VXR differed externally from the SRi by virtue of its trapezoidal chrome exhaust, 18-inch alloys, side skirts, front splitter and distinctive roof spoiler, while inside it got leather VXR-branded bucket seats, some fairly indiscreet badging and a starter button - a common feature today, but back in the mid-noughties such a feature was reserved as part of the sensory experience of driving a performance car, rather than turning on an electric one. How times have changed...
Under the bonnet, the VXR got a 236bhp turbocharged 2.0-litre engine, which added to that sensory experience. It wasn't at all refined, nor was it particularly sophisticated, with torque steer akin to a 1980s Saab and all-or-nothing power delivery, but in many respects that was part of the VXR's appeal. As a point-to-point hot hatch, there wasn't anything much quicker. The VXR was also significantly cheaper than a Focus RS, more engaging than a Honda Civic Type R and brasher than a VW Golf GTi, which was very much the hot hatch star of the era.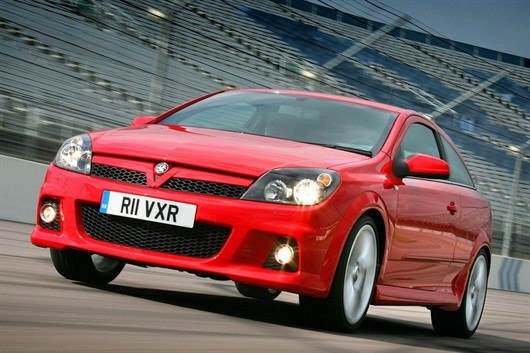 Contemporary road tests favoured the VXR's more sophisticated rivals back in the day, but today the full-on Astra has something of an anachronistic charm. It was part of the VXR brand launch strategy, which focused very much on compromise-free performance, and there's no denying that the Astra delivered. And it was quick. Blisteringly so. 
Indeed, in 2008, an Opel OPC in standard tune, and driven by Opel's then PR boss, Frank Klaas, completed the famous 'Green Hell' at the Nurburgring in a time of 8:35 - the quickest time ever achieved by a hot hatch. 
To celebrate, a special edition VXR 'Nurbrgring Edition' appeared, in white with white alloys and a chequered flag graphics. It was outwardly a bit tacky, but its race-tuned Remus sports exhaust made up for it, with its characteristic fizz-pop-bang on the overrun.
The VXR disappeared in 2009, its replacement a much more cultured and refined performance car. But in many ways, the loss of the old-school VXR was a shame. There were other hot hatches of the era that handled better, there were other hot hatches that were nicer to sit in, smoother, and technologically more advanced. These are facts that cannot be ignored, and if a pure driver's car is what you're after, then you're probably looking in the wrong place.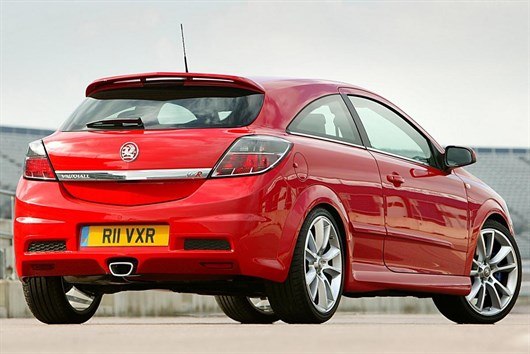 If, however, you're looking for something that will reward your inner hooligan and put a bloody great smile on your face every time you get behind the wheel, even though you know it's flawed, you've found it. Yours from £3500 - they probably won't ever get much cheaper.
Comments
Author

Craig Cheetham
Latest